And here is the second half of my Easter getaway. If you haven't seen the first half, check out the blogpost
here
.
The weather in Sydney was unexpectedly warm. Most of the clothes I brought were long sleeves. I even packed stockings in my daily-handbag, just in case. Obviously as you can see from the photos below, the weather was absolutely beautiful and far from what I expected. Not sure why I secretly wanted lower temperatures when the weather is perfect like this.
Luckily, I had this skirt which was originally planned for layering with stockings and socks (yes, I am a little OTT). I am still in a monochromatic phase. The pieces I choose to wear and decide to purchase nowadays, only consist of the colours of black and white, and the shades in between. There's something really cool and daring about mixing textures/prints in an outfit together. But I always have guidelines when doing this mix and match: 1. the pieces must have some common elements OR... 2. there should be an item included in the outfit that links them together. For instance, this lace top is quite subtle in both pattern and texture, the colour is very neutral and calm as well which perfectly links the tweed skirt with bold stripey jacket. So the second rule can be ticked off. The skirt and jacket both consists of only black and white, something in common between the two, which ticks box number one.
For shoes, I chose these creepers because they are super comfortable and they give me the extra height i need desperately. Those two are my shoes' criteria. And shoes have to look pretty awesome as well of course.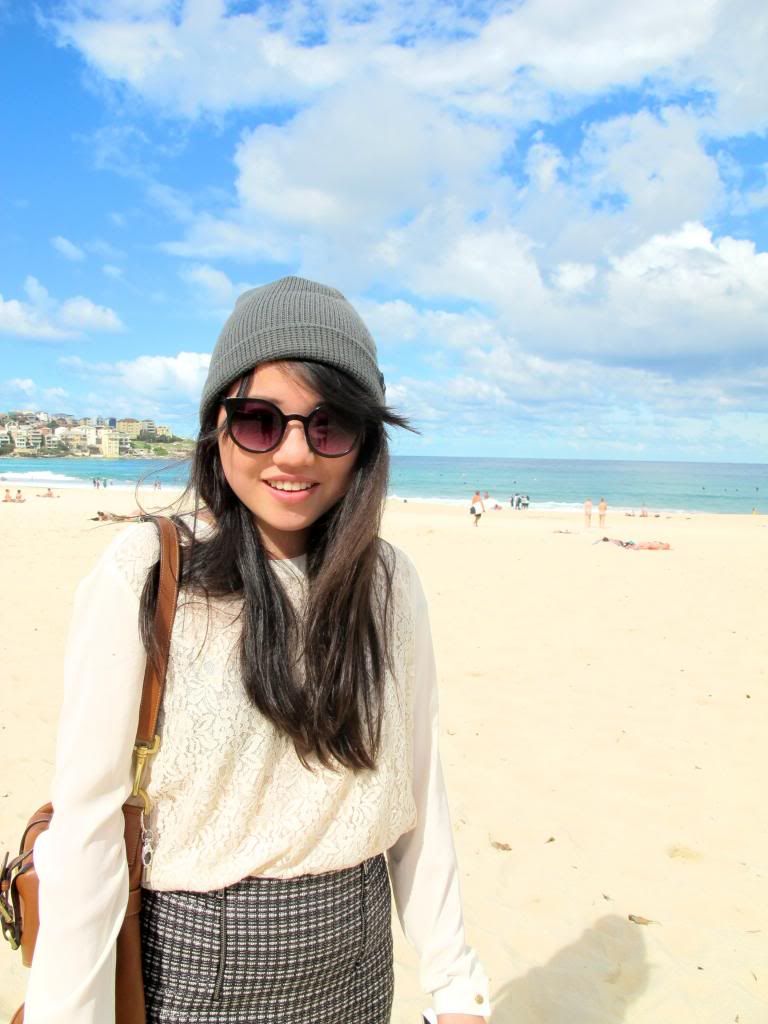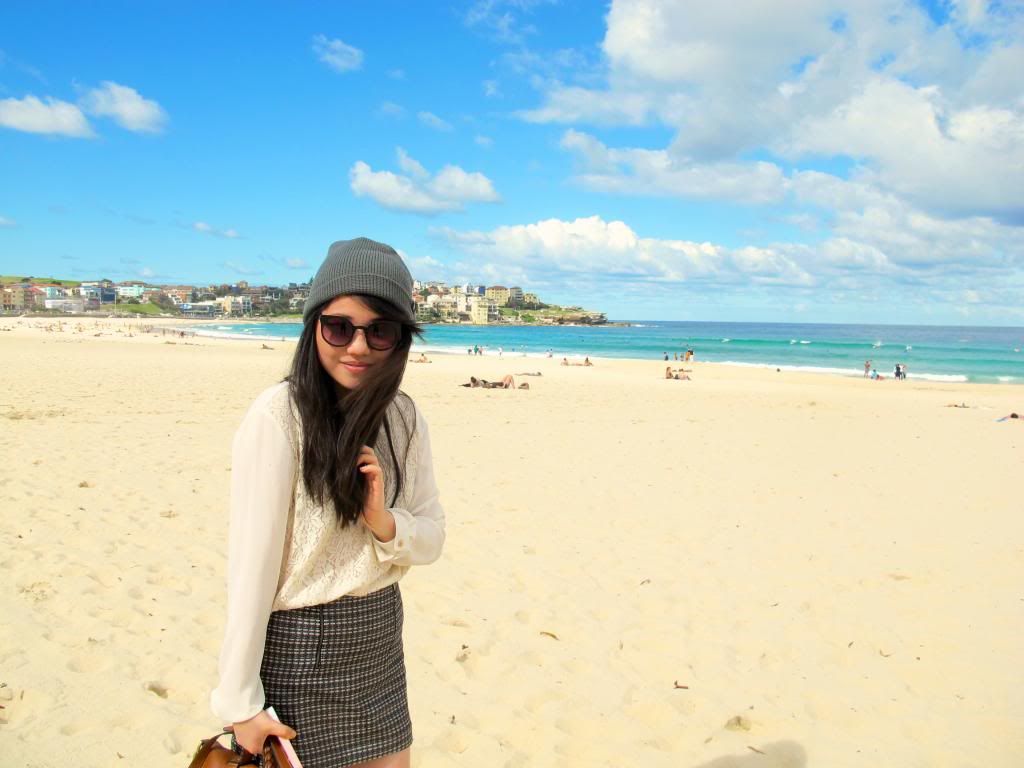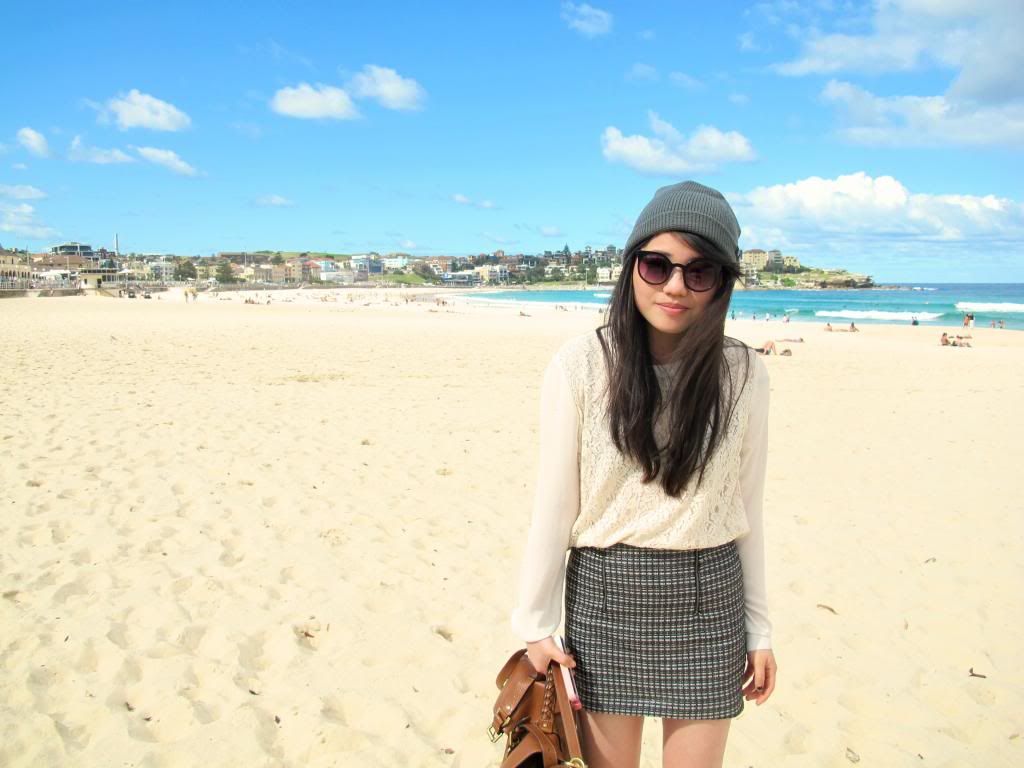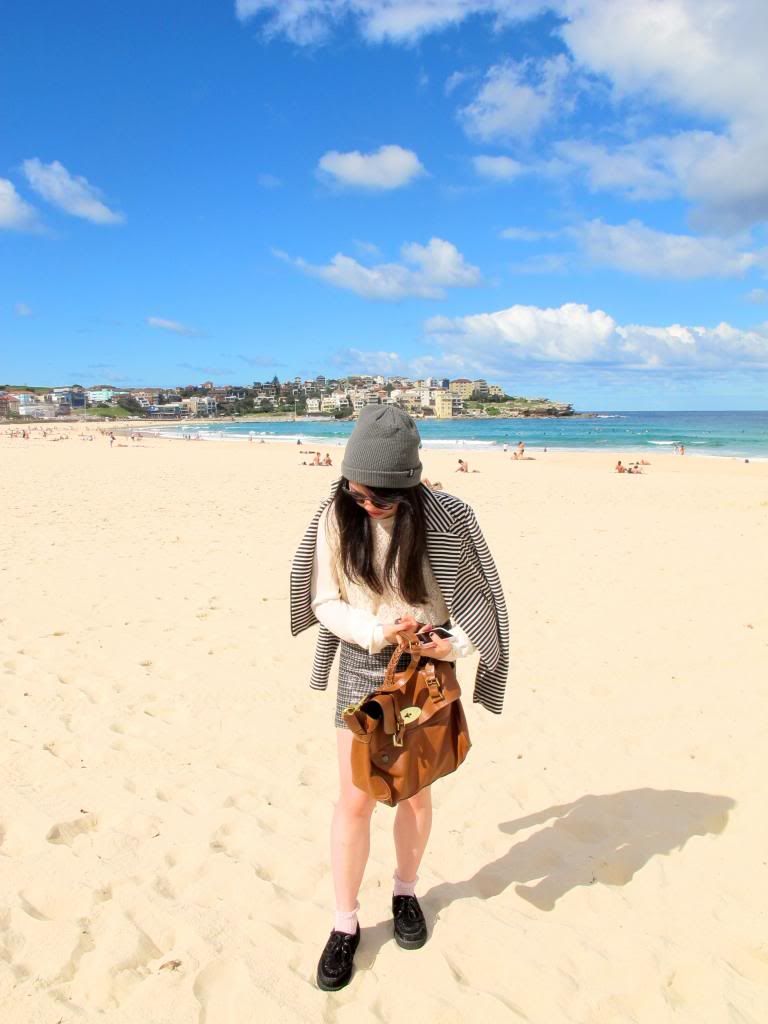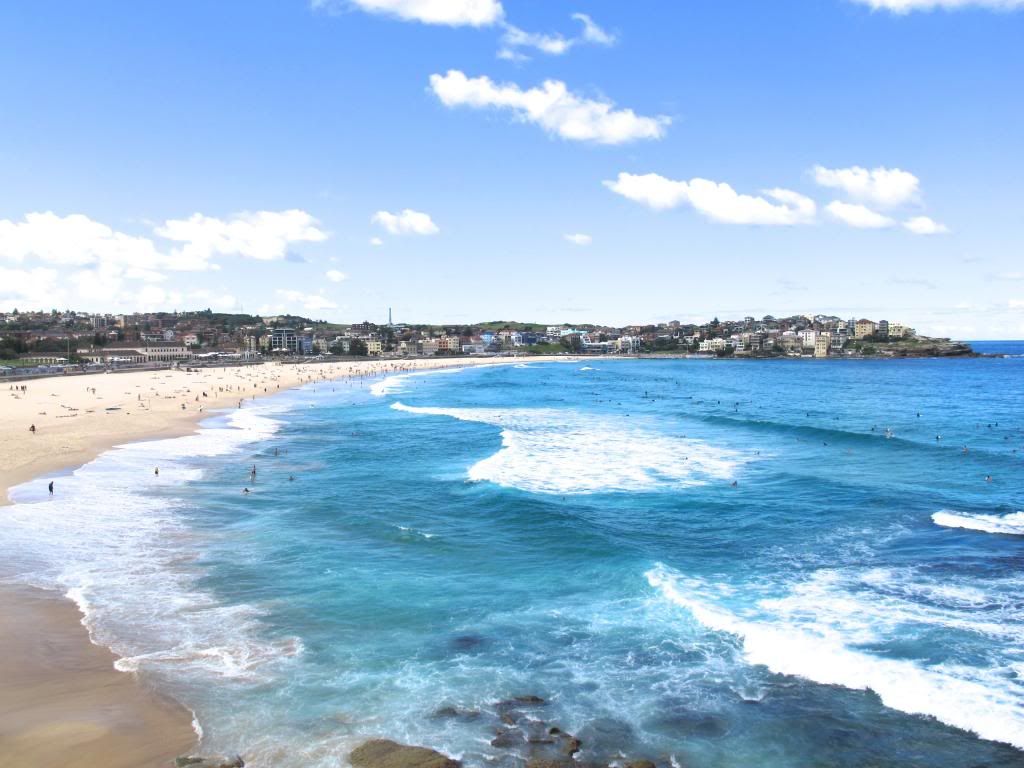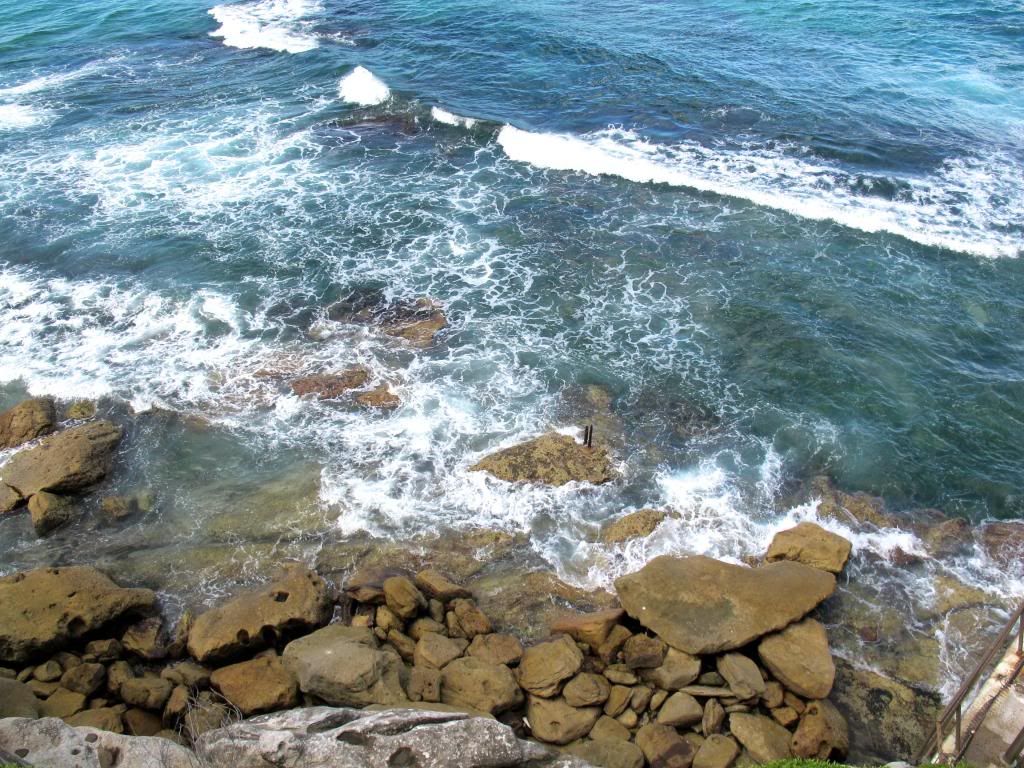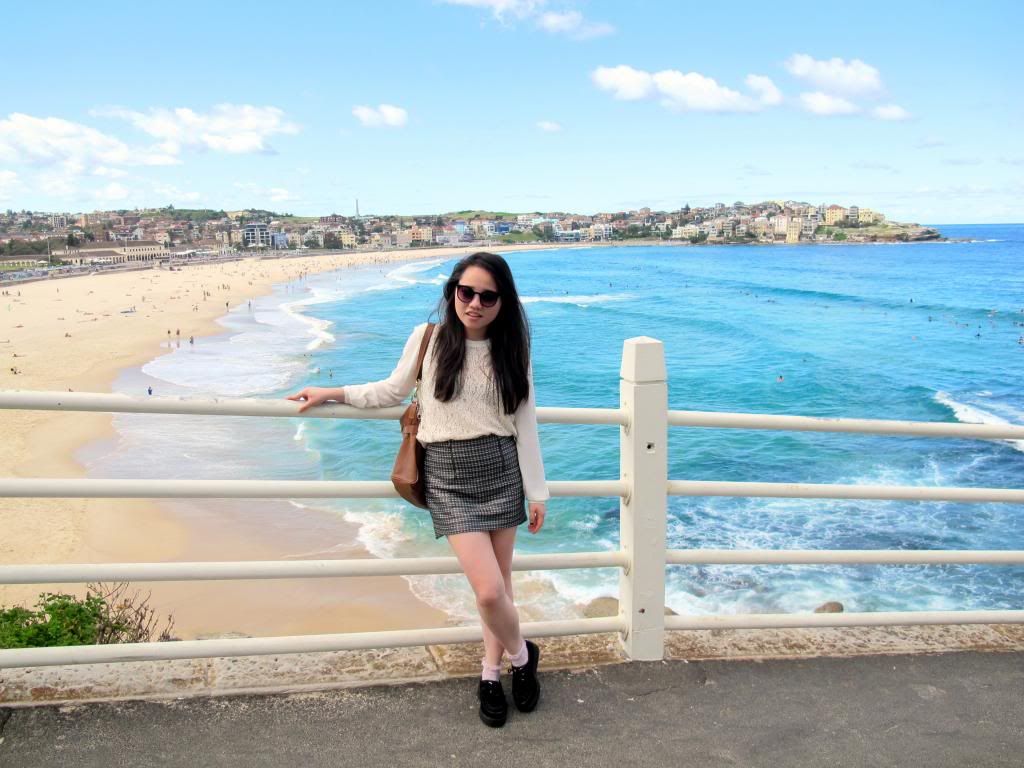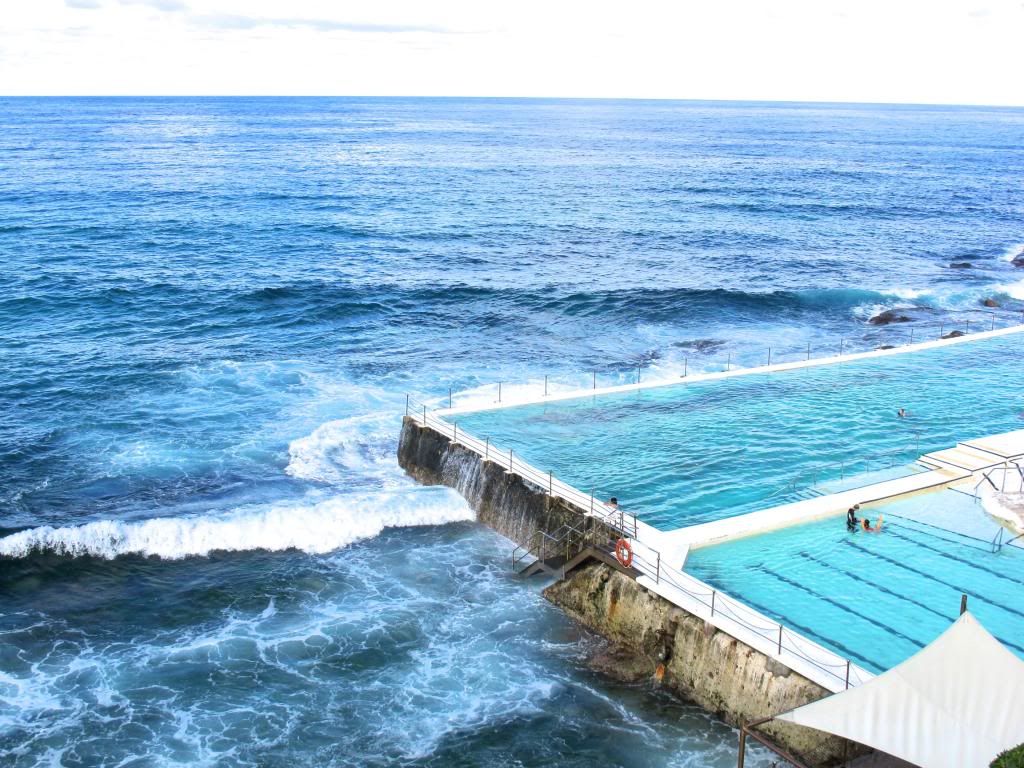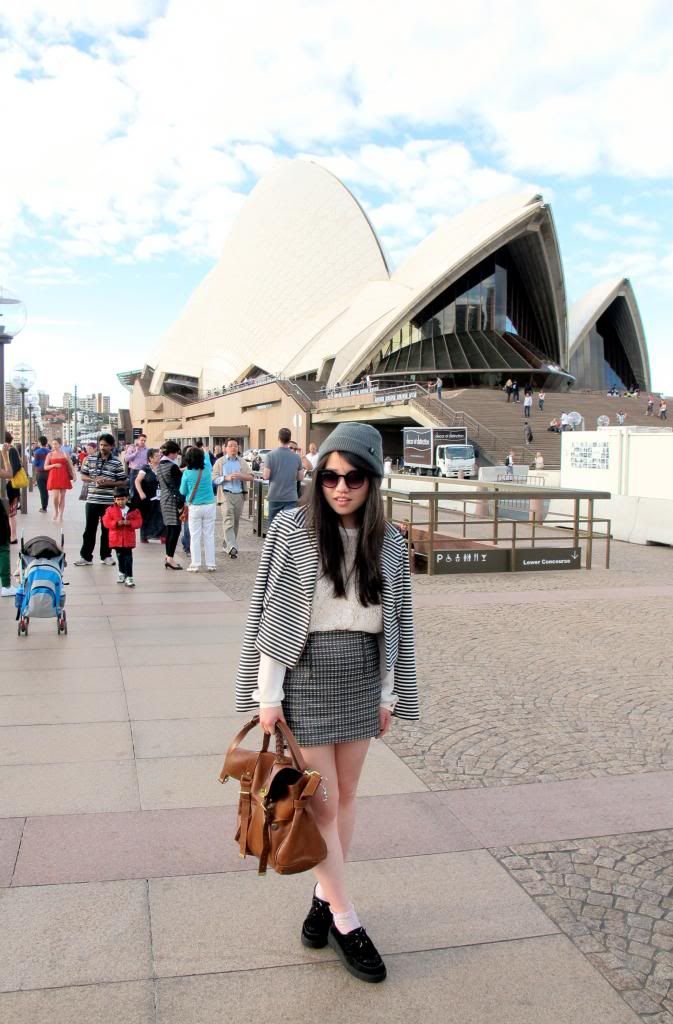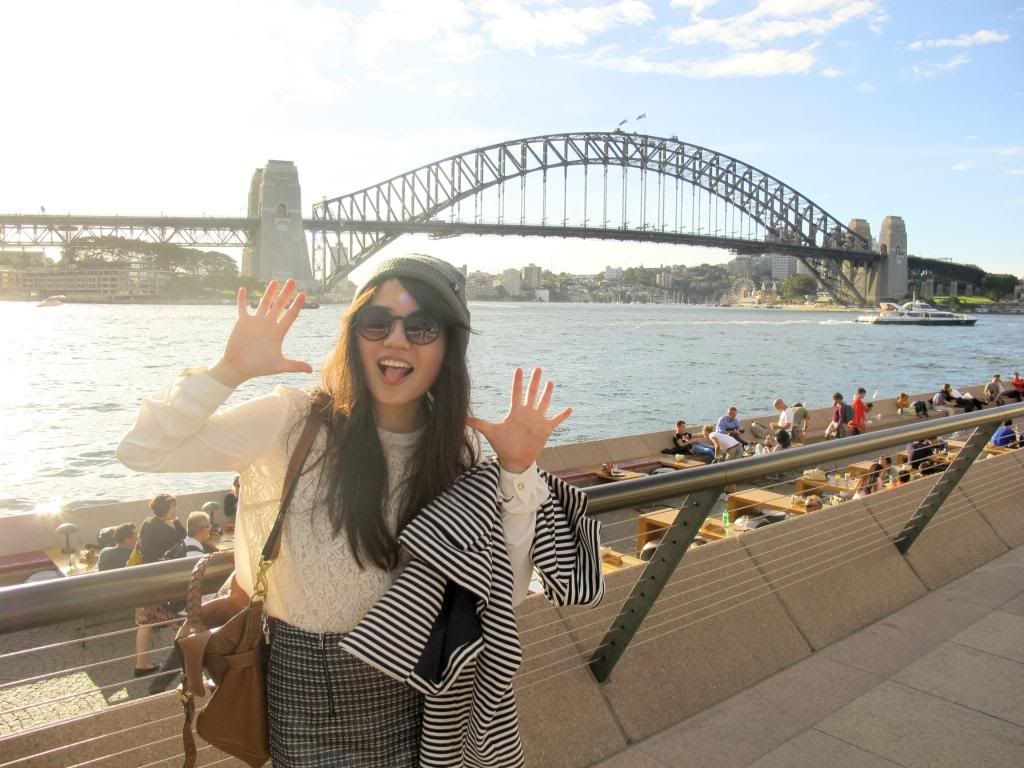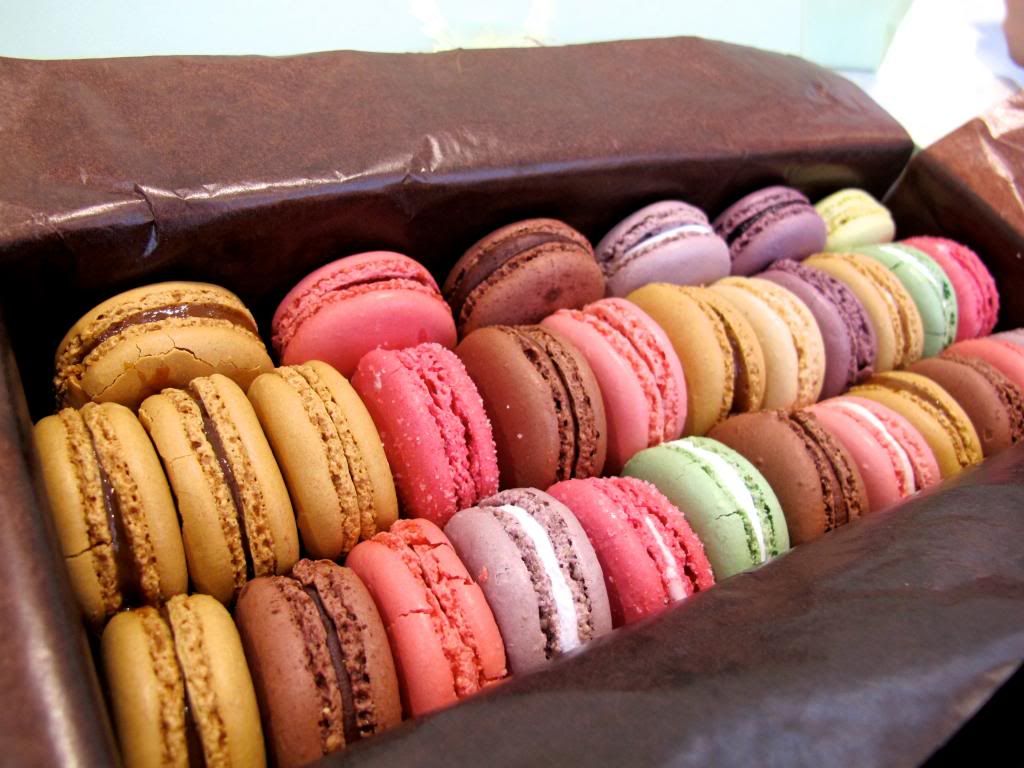 Lastly, I didn't forget to stop at Laduree and buy all of these sugar babies for myself. YES... for myself. I'm pretty sure it was 30something+ and on the second day the box was already half empty. I tried very hard to save these, but it was just so hard! Please come to Mlebourne Laduree!