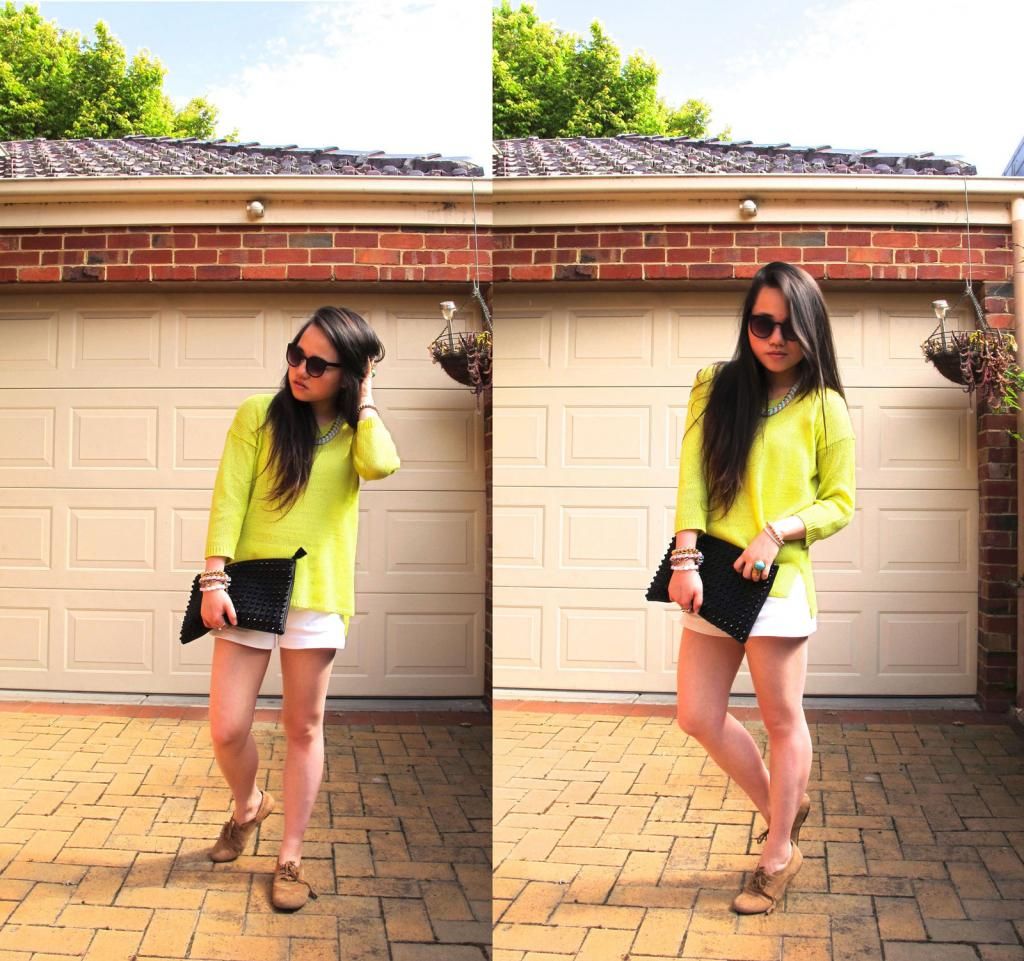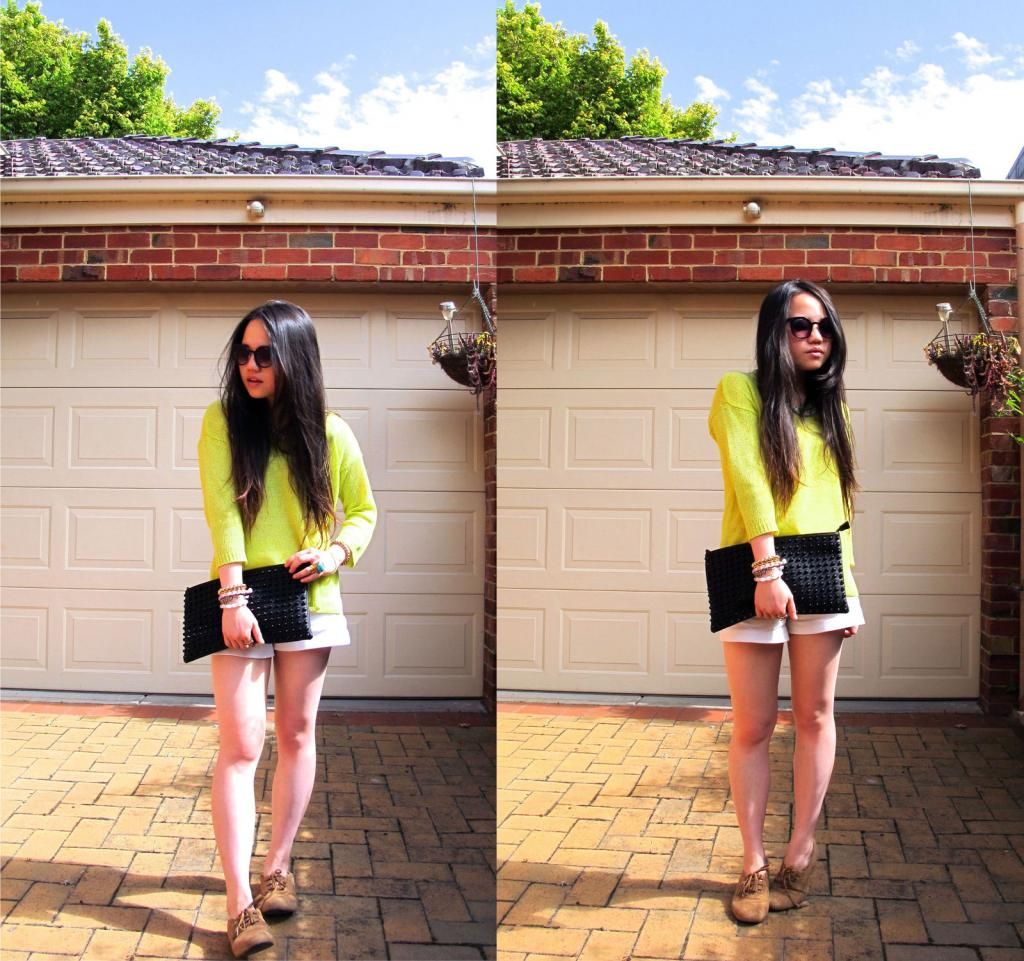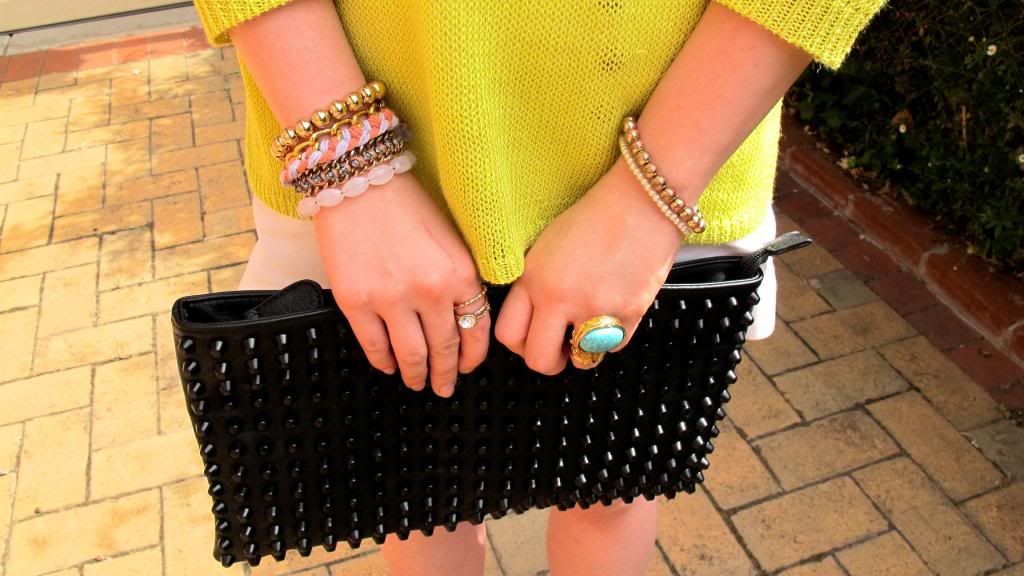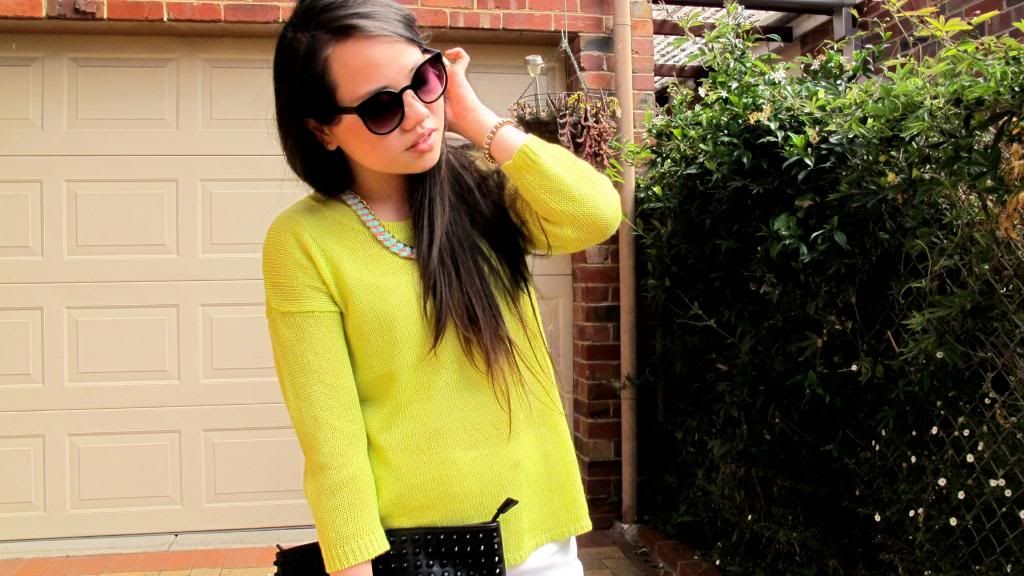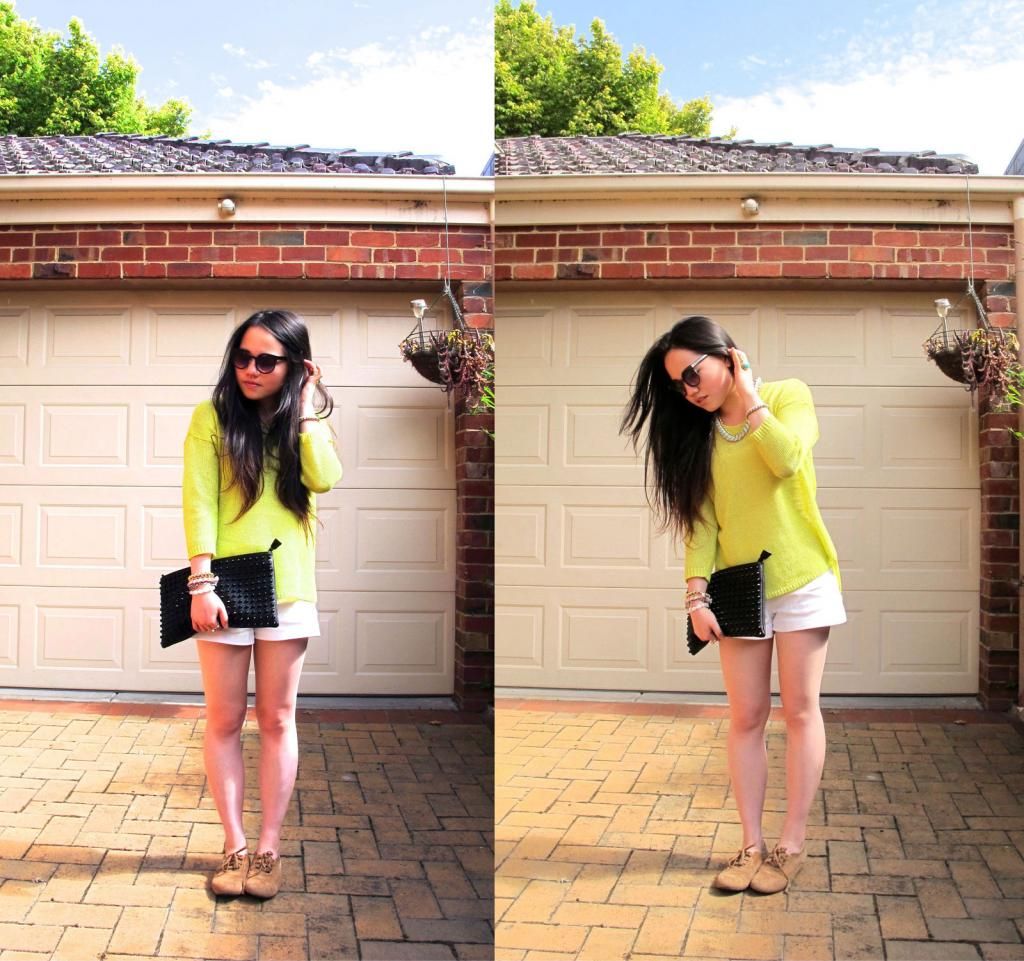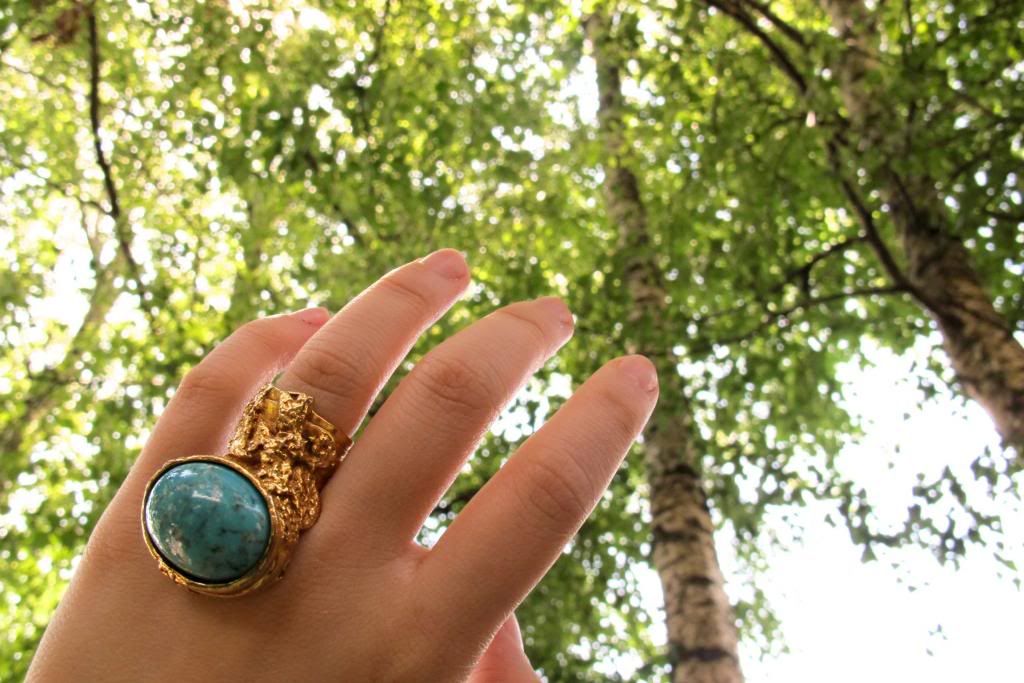 wearring: SUSSAN knit | ZARA shorts (similar from here) | FRENCHTOASTbyET necklace and armcandies | YSL ring | SPORTSGIRL clutch | Bellagio oxfords |
Hello weekend! We're already in our third week of 2013, how's your new year resolutions going? As for me, I stopped writing up resolutions this year because every time I look back, I always tend to deviate away from the things I have written down and achieve something completely different. From now on, I have decided to just go along with whatever is ahead and take any opportunities available.
Similarly, yellow used to be my least favorite colour, especially neon yellow. I have never liked yellow, it has always been a hate-relationship with us until this year. First thing I purchased in 2013 is this neon yellow sweater from Sussan (one of my mum's favorite shops; i have never bought anything from here because I always associate their style with older ladies). Once i saw this sweater, I suddenly had an image on my mind of how gorgeous it will look if I pair it with something white. Initially it was going to be a bodycon skirt (since the top is quite loose and baggy) but funny enough, I don't have one in white. So an alternative of something white and tight fitting was this shorts I bought from Zara. I wore this 2 weekends ago for a family outing to Mrs. Marples.
I finally received my packages from Nasty Gal! These were the things i purchased and yes... I am currently obsessed with white. They look so simple, clean and chic. It's quite hard not to fall in love with white. They will in the upcoming posts!
Have a great weekend!