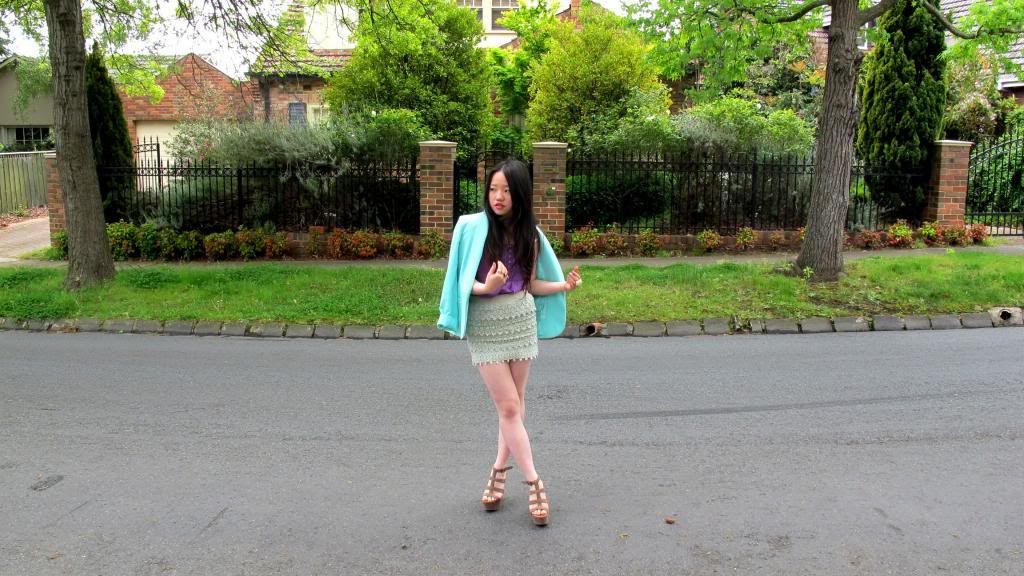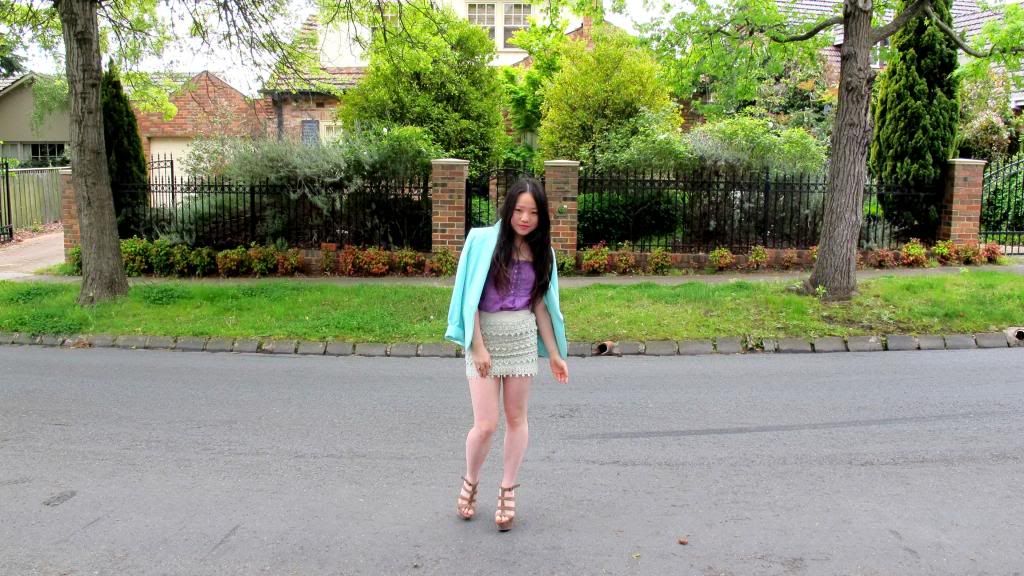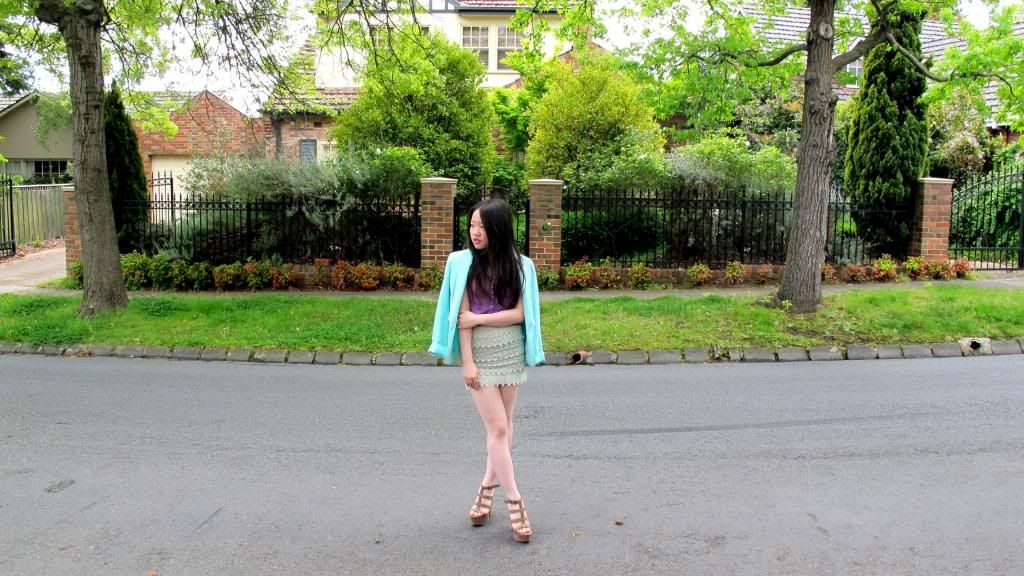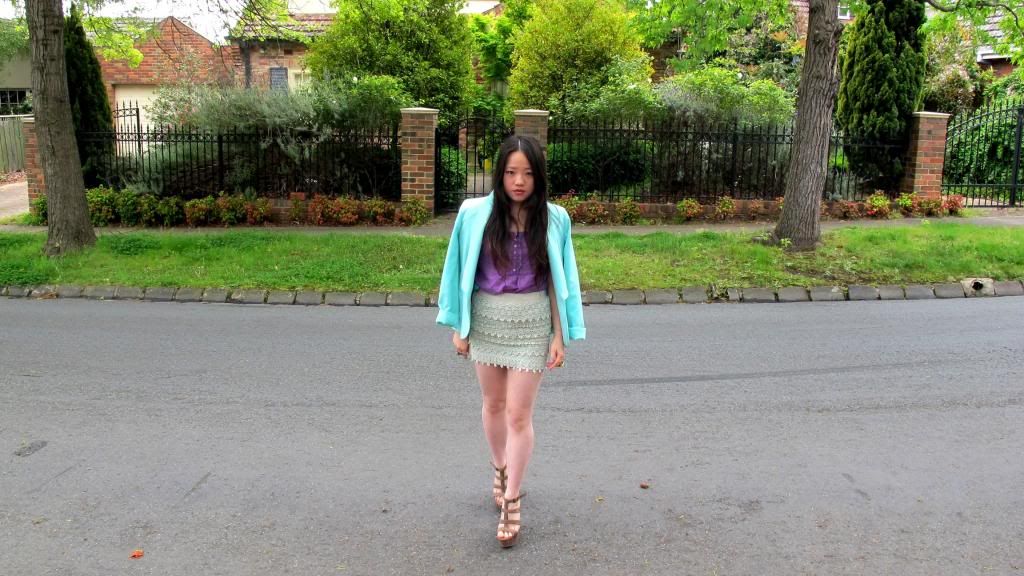 Pinch and a punch for the first day of the month! Hello November, we meet again.
I just finished an exam this morning. I still have 2 more left and some interviews i need to prepare, but i feel like i can celebrate after that 1 exhausting exam! Currently my days have been filled with study, applying for internship, study, applying for internship and so on. I'll be finished by next Thursday on the 8th, I really can't wait.
These photos were taken prior exam period (obviously). I was trying the good old colour blocking: mint and purple in this case. I purchased this blazer from Sportsgirl and it was basically love at first sight. I was looking for a coloured blazer (that's not pink) and I saw this hanging, waiting for me to pick it up. There's something about blazers that's special. Every time i try them on, 99% of the time it fits me perfectly and I was left with no other choice but to buy it. This blazer was full-priced and for me it's quite rare to purchase a quite expensive full-priced item without thinking twice. Still no regrets :)
As for the skirt, top and heels... they're not new. I just keep mixing and matching them with different pieces from my wardrobe.
OK, back to study!
xoxo, ET