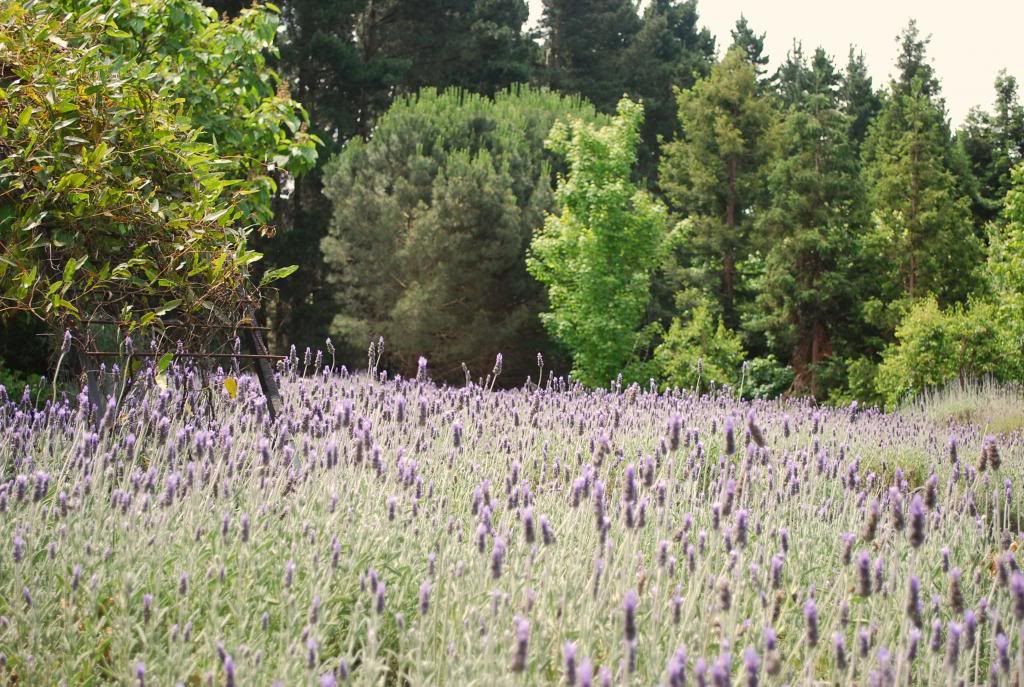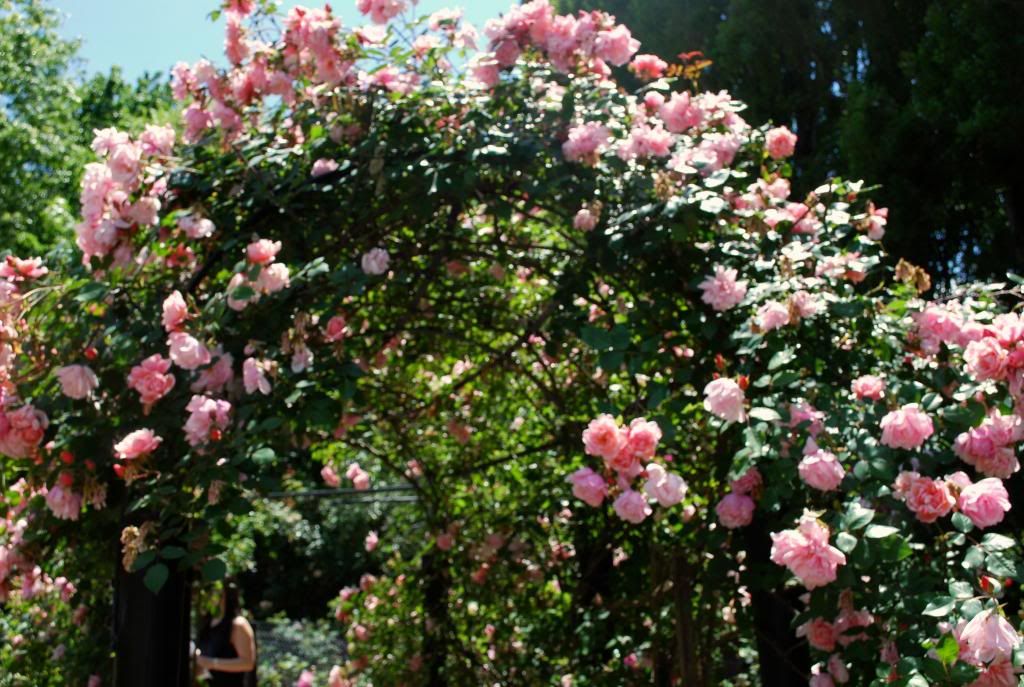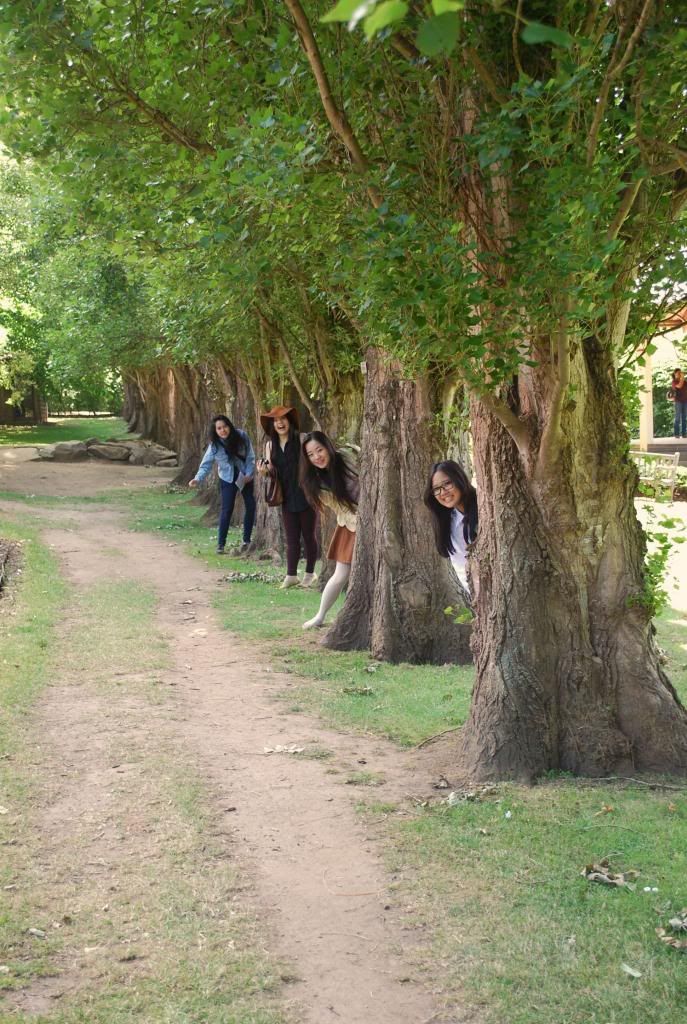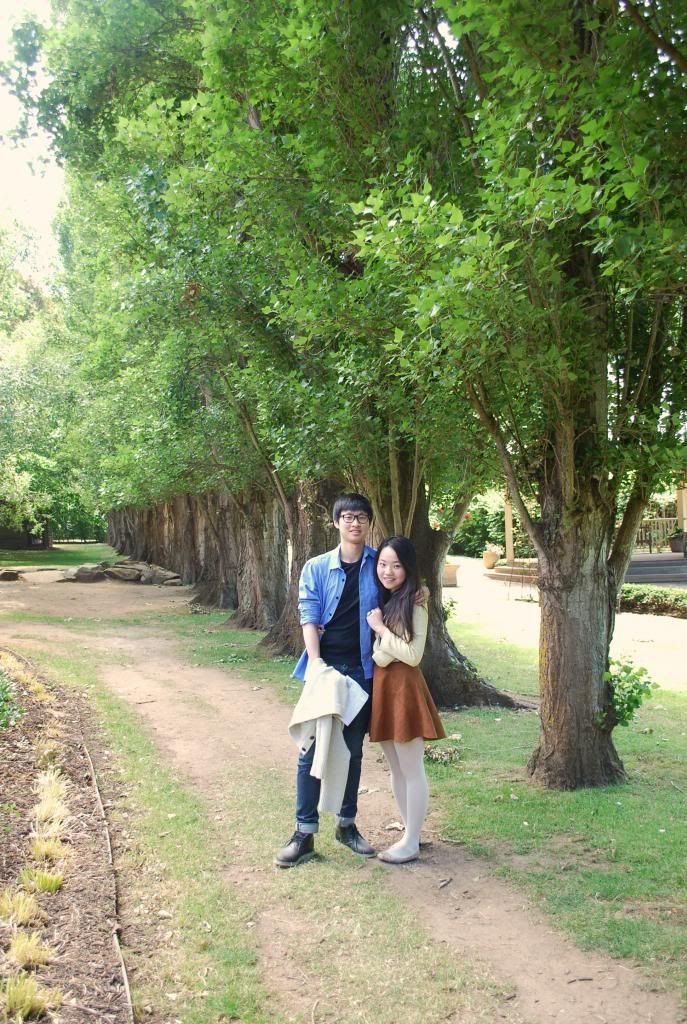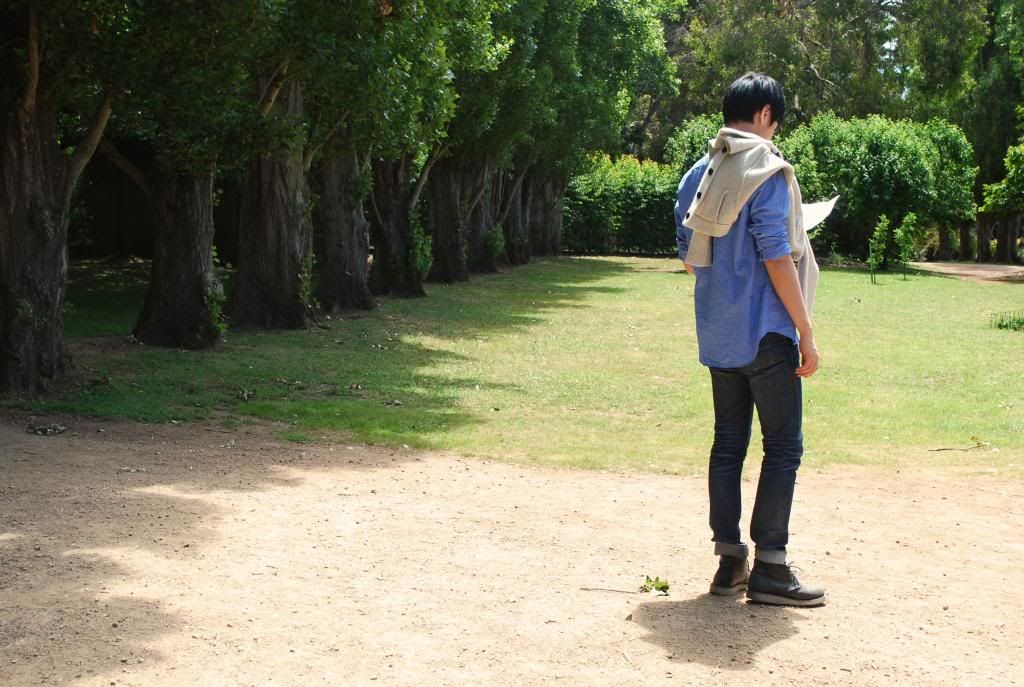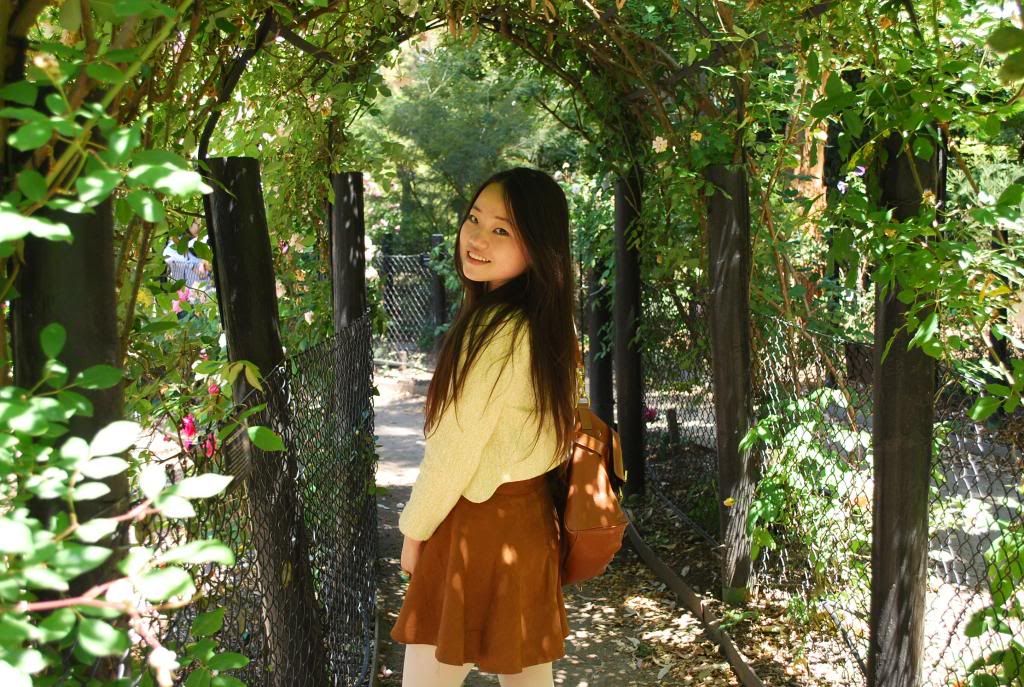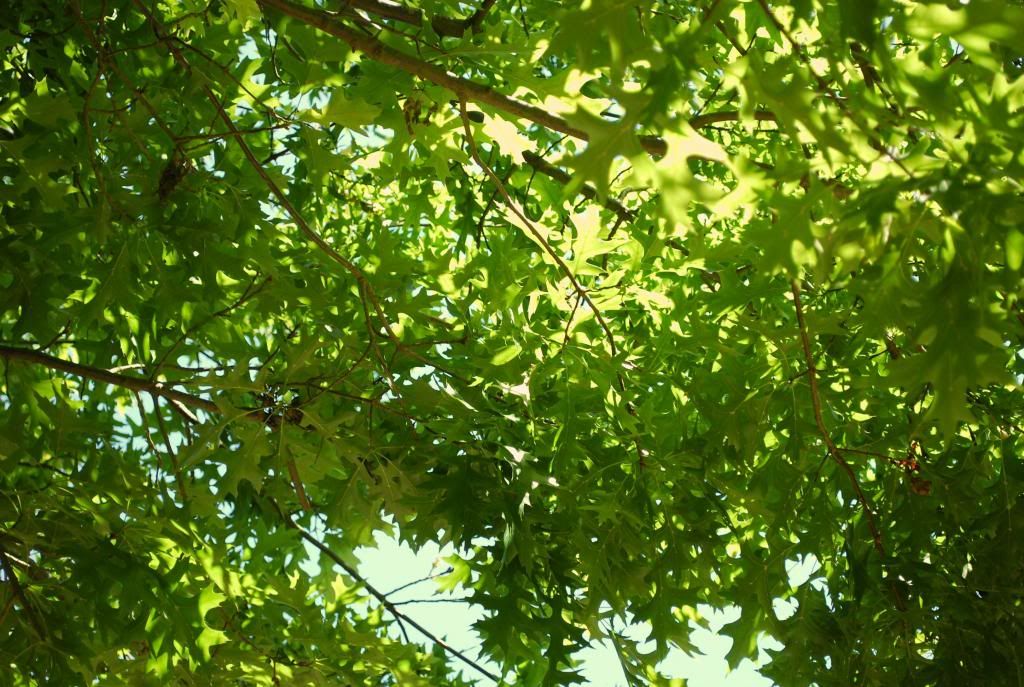 Although in the morning the sky looked grey, towards lunchtime the sun was out and I had such a lovely day with some amazingly fun and crazy people at Mornington. Initially, the plan was... visit 2 different mazes, the beach and go to Frankston to try their famous vanilla slice. But in reality, we only went to one maze and that is Ashcombe Maze to see their lavender and rose labyrinth as well as the beach. Here are some of the shots we took with my dSLR camera, but I'm still trying to adapt and learn to use it maximally.
wearing: SPORTSGIRL hat (only for $2.95, how cheap is it?) | TOPSHOP scalloped jacket | NEW LOOK top | random store skirt | MULBERRY satchel | ASOS studded belt
And this is what I wore! I knew we were going to visit a garden so I chose these pastel colours; lilac to match the lavender and this skirt to have a feminine silhouette. But also making this look a bit edgy by having this contrasting studded metal plated belt.