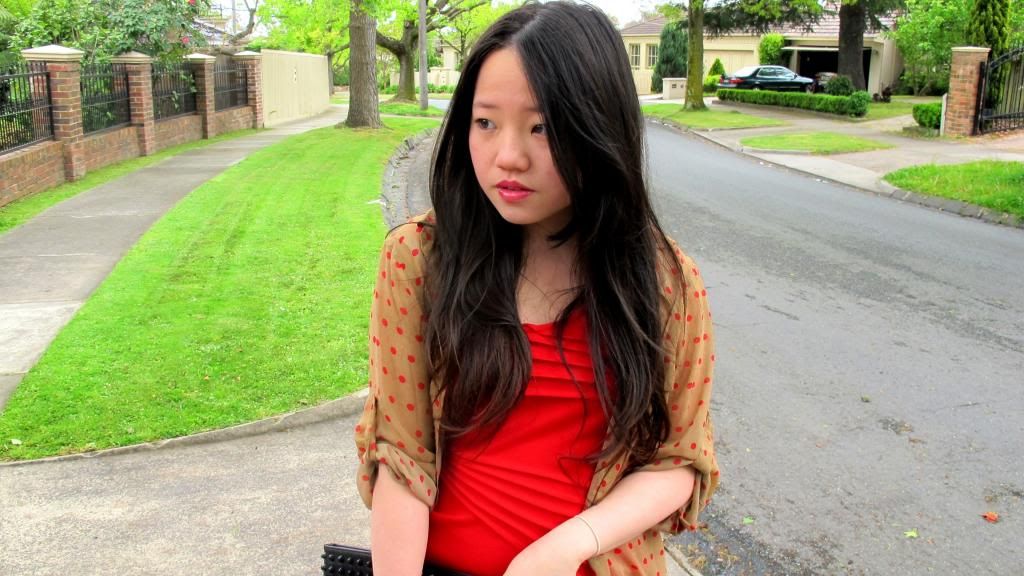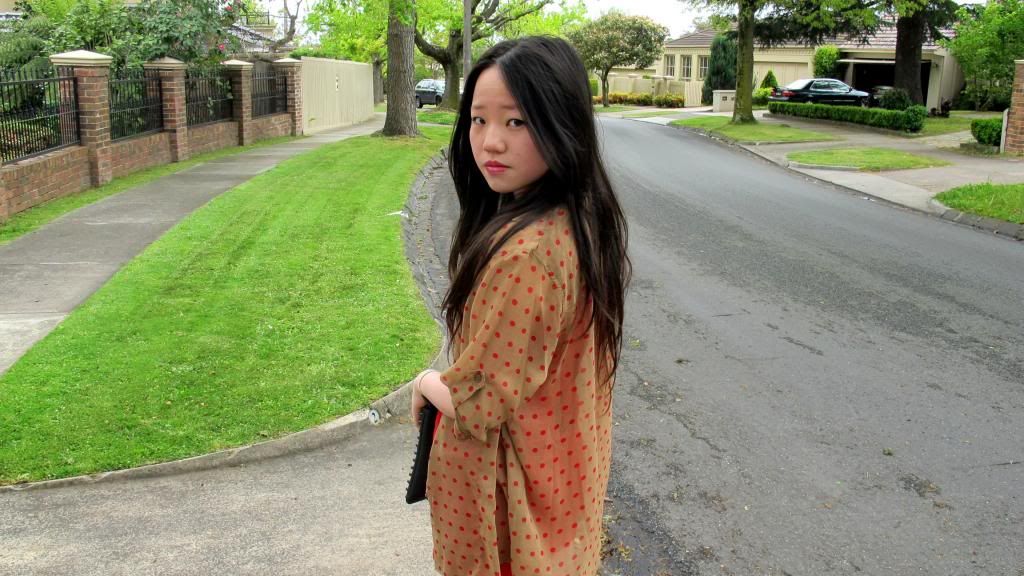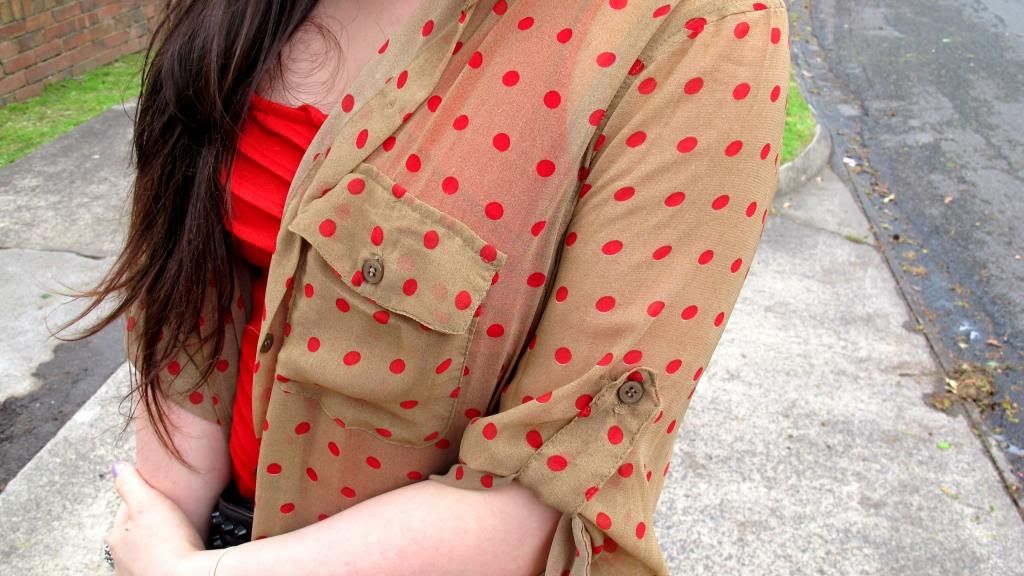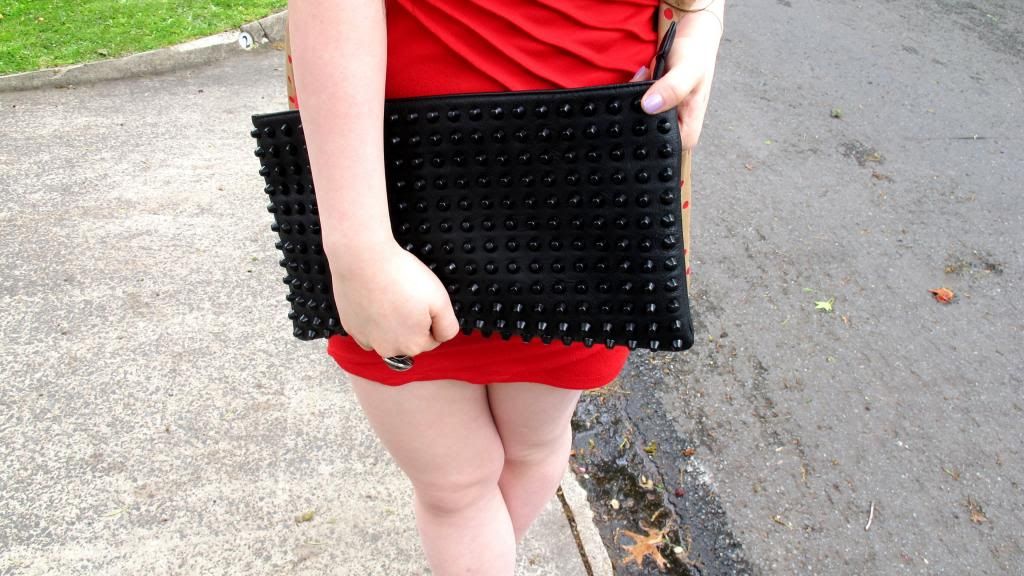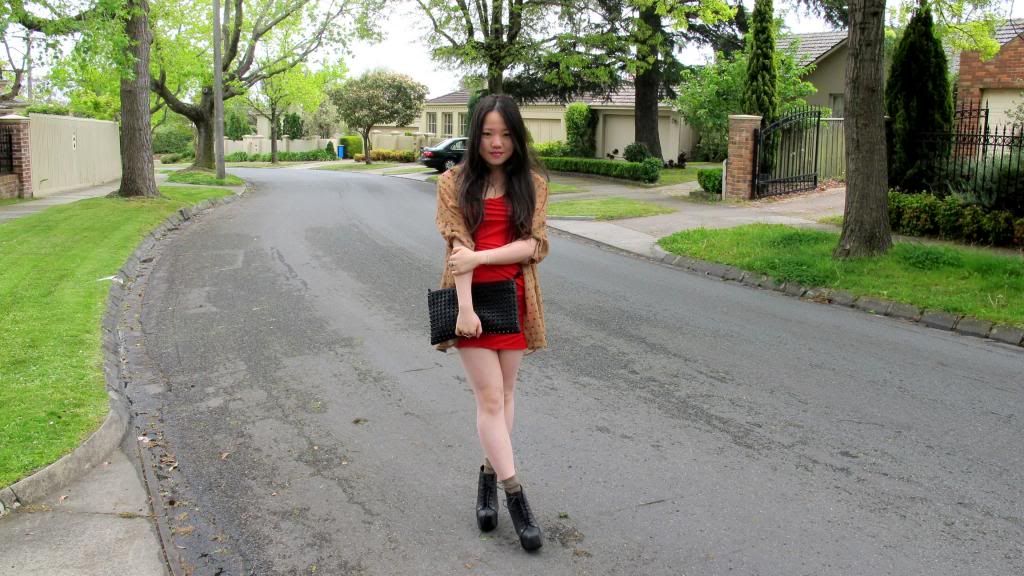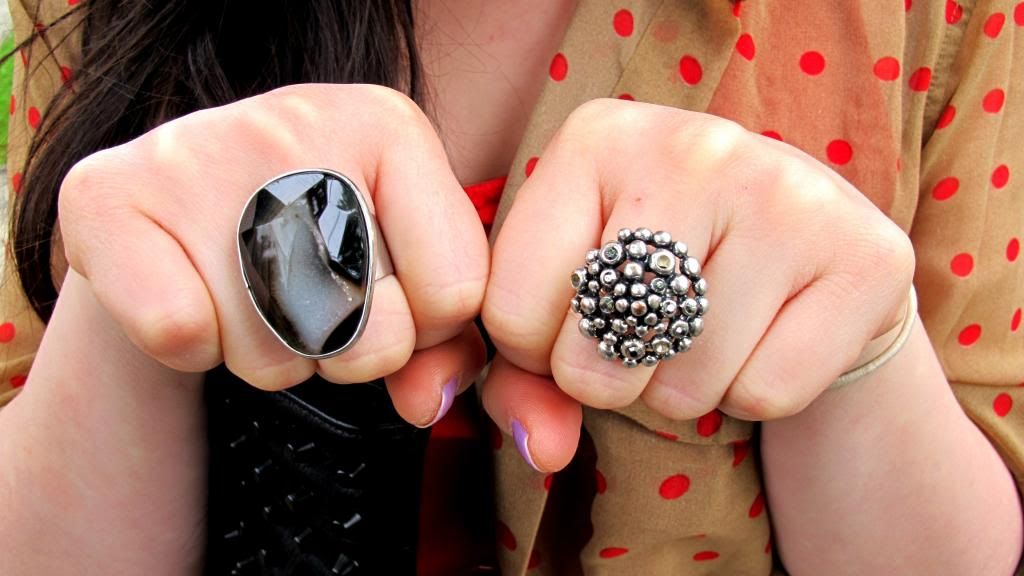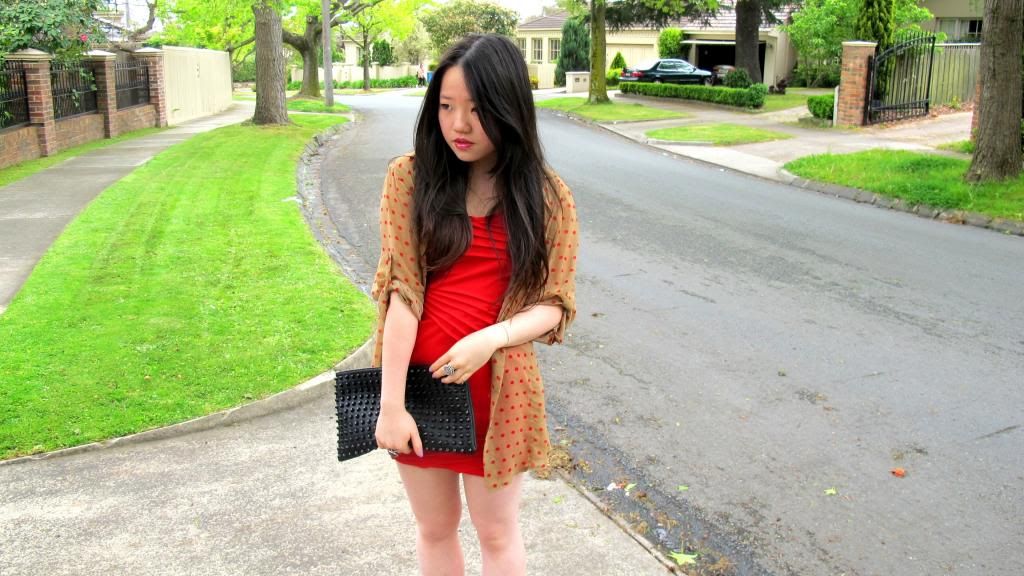 wearing: ASOS shirt | SPORTSGIRL clutch | JEFFREY CAMPBELL
lita
| ASSORTED rings
The overly used phrase "so much to do and so litte time" perfectly describes my current state of life. Swotvac starts next week, which means exams start in 2 weeks which means this week is the official last week of uni classes and there are still 2 assignments to be completed and i have to start studying for exams. So much to do and so little time indeed. I'm just going to forget those things for a second and blog to relieve the stress.
This polka dot shirt was one of the first few purchases from ASOS, so it is quite old. I couldn't remember which size i chose, but this shirt is way too big for me and I didn't expect it to be this long. So after avoiding it for a while, i decided to challenge myself to "use the usually unused" pieces. I turned it into a sheer outerwear and it looks pretty great. For those of you who are sightly afraid to show some upper-body-part skin like me due to my broad shoulders and fat arms, then pick a shirt, unbutton it and wear it as a jacket/cardigan. It's another way to spice up a shirt, rather than wearing it the usual way of buttoning it up.
And as for shoes and bag, I am still completely obsessed with JC's
litas
and this studded clutch from Sportsgirl.