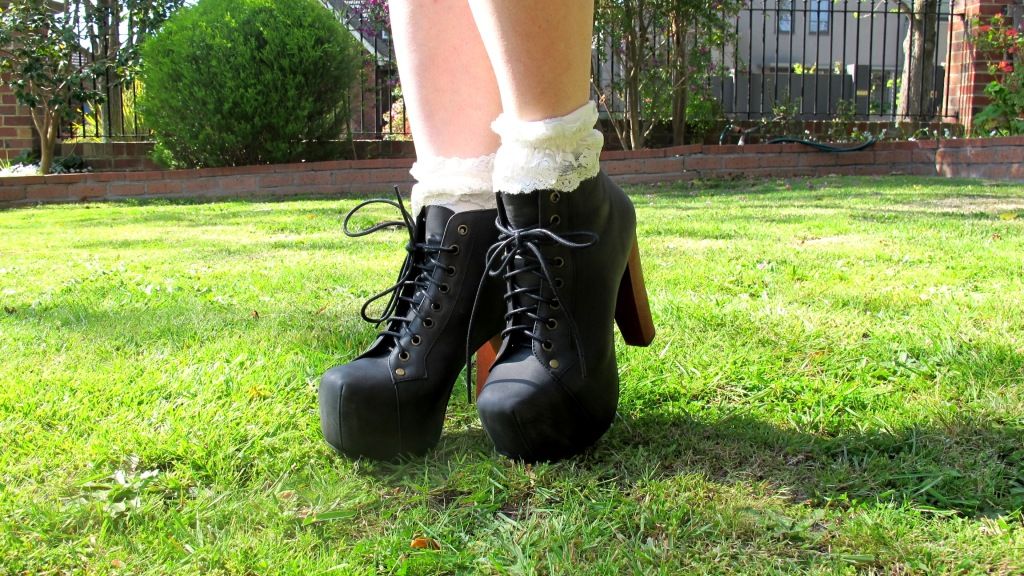 I finally own a pair of Jeffrey Campbell Lita's I've been eyeing for ages! I was quite hesitant at first because i wasn't sure of the sizing. Personally I try to avoid buying shoes online because you never really know how they'll fit, especially heels. So when i had my trip to Singapore last winter holiday (that is June/July holiday), I tried on some other JC shoes and found out my size but they didn't have these Lita's anymore. So I went online and bought these from
Solestruck
. They just re-stocked these Lita's so the sizes are complete. I was going to purchase these in July/August, but they were sold out. These are REALLY popular, so if you're thinking of buying these, DO IT NOW! You can click right
here
and press the "add to cart" button and you won't regret it. I was too slow last time so i missed out and had to wait for a couple of months. I missed out twice already, one early this year and mid year.
ps: the second picture is a sneak peek to the next outfit post.
I am so happy with the service and the product, so i've been on their website hunting for another pair! Here are a few pair's i've been eyeing...