wearing: top ZARA | necklace and arm-candies FRENCHTOASTbyET | heels CHARLES AND KEITH | socks TOPSHOP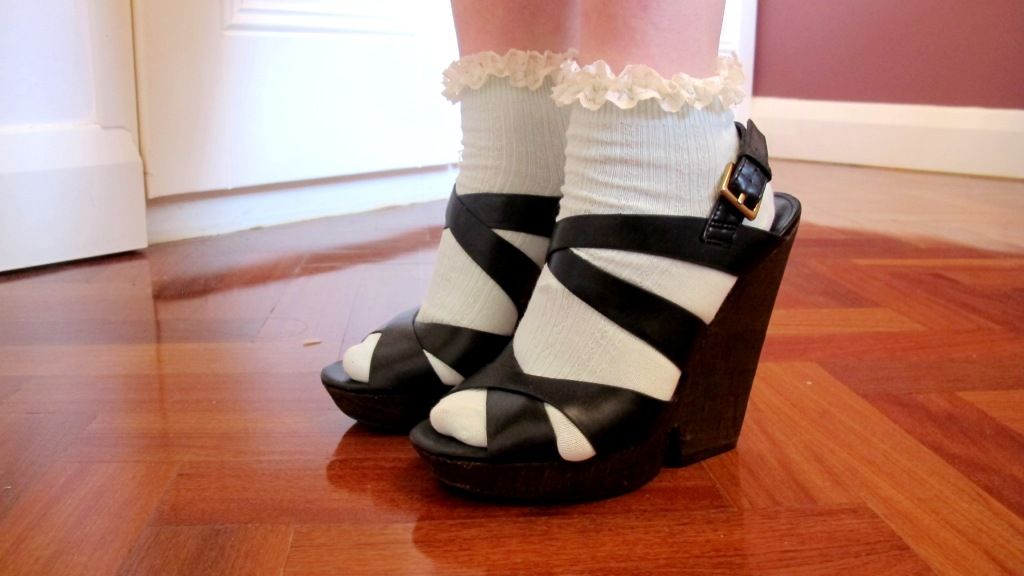 I am so glad that winter is over (even though the chills are still present) which means spring is here! When everyone else in the northern hemisphere has already strutted the streets with the hottest trends of pastels, bold gorgeous prints, frills, neon, chiffon/flowy materials, anything girly... we, in the southern hemispheres, are just about to begin showcasing these gems.
Spring is probably my favourite season because... it's warm; sunshine with flowers blooming everywhere and the perfect touch of cold. So you can wear your flirty girly skirt without stockings and being too cold; and layer up with thinner materials (cardigan and sheer outerwear). Not to forget, we can also start having teddy bear picnics!
It's no doubt that pastel has taken control the 2012 spring and summer trends. Pastel has made appearances all over the fashion world ranging from catwalks like Louis Vuitton and Givenchy, to our everyday stores like Topshop and H&M. And as much as i LOVE lilac and baby pink, i am currently obsessed with the colour mint! Its versatility has caught people's attention (and mine definitely) by having the ability to look girly and sweet if mixed with other pastel colours and edgy-earthy vibe if paired with brown, and this is what i tried here. Although the outfit is quite plain, i didn't think that it needed some sort of print. I mainly focused in the accessories: necklace, arm-candies, statement rings and frilly mint socks..
PS: these arm-candies are available for sale
here
!
PPS: this is my room <3
Welcome spring!