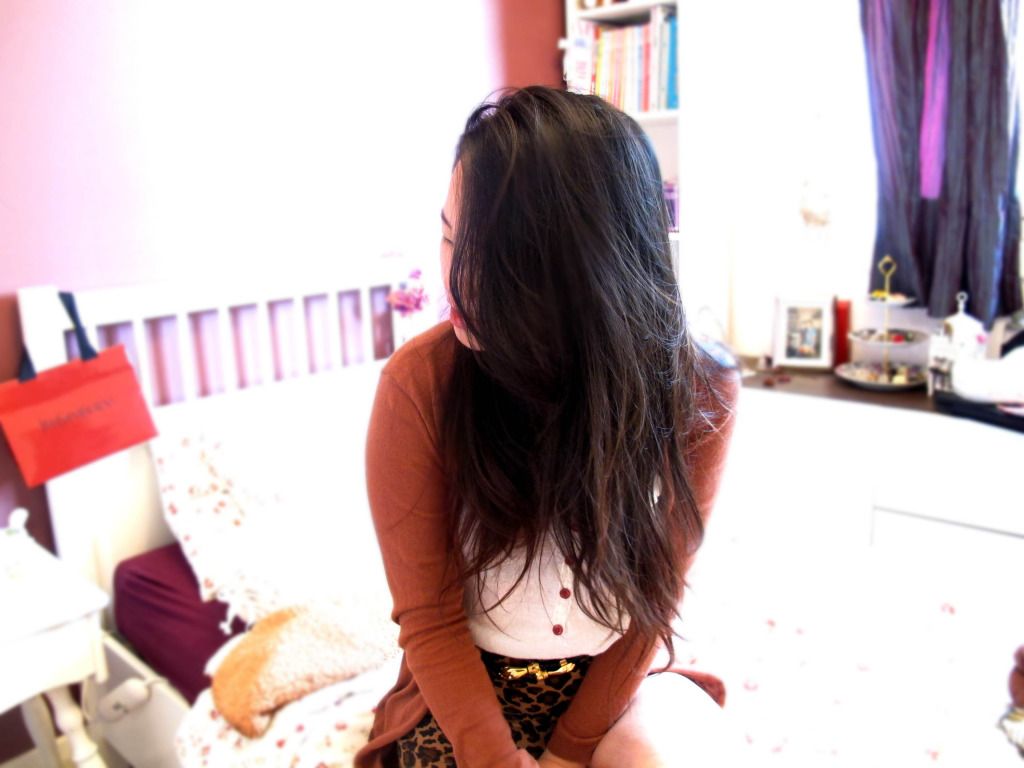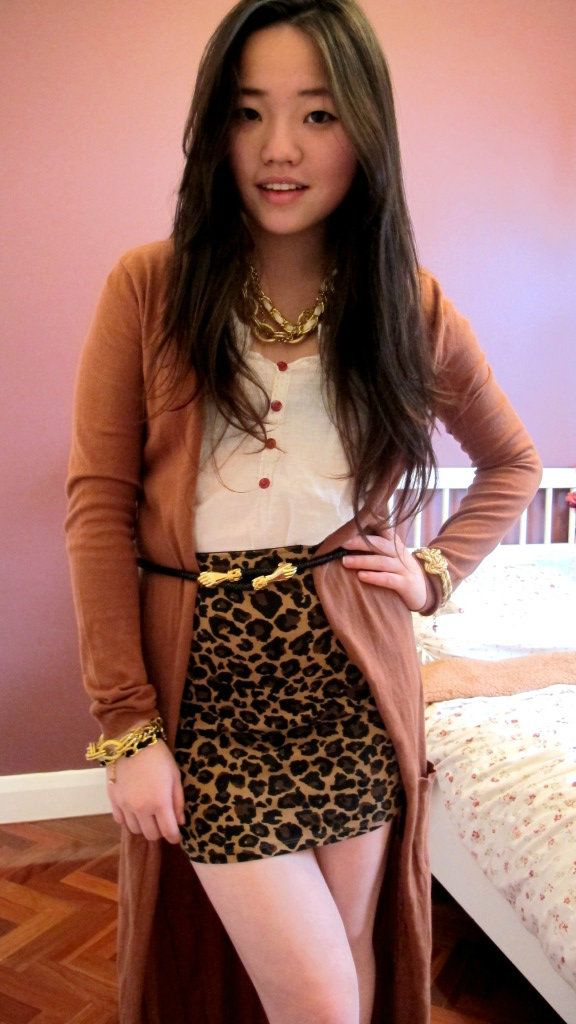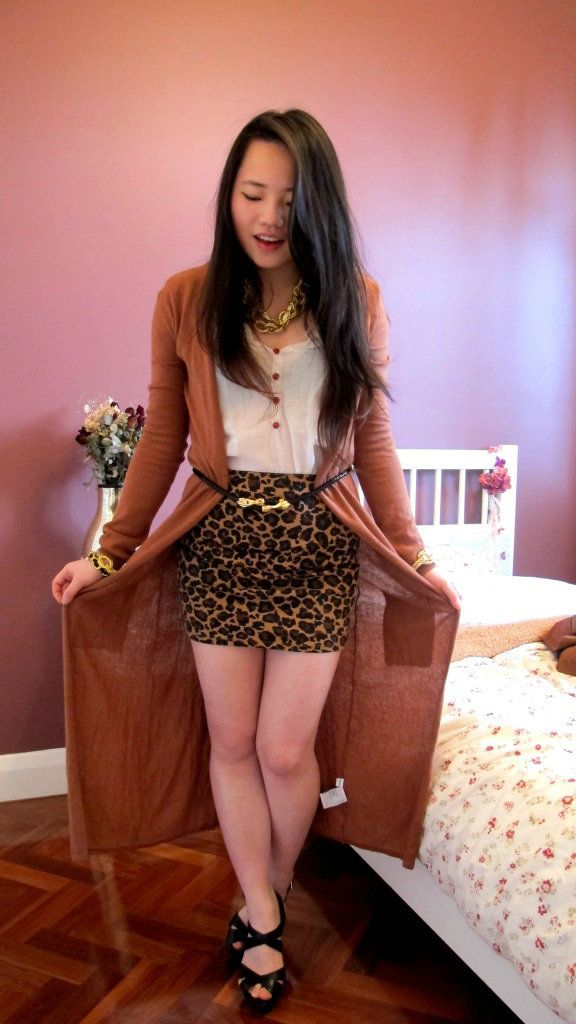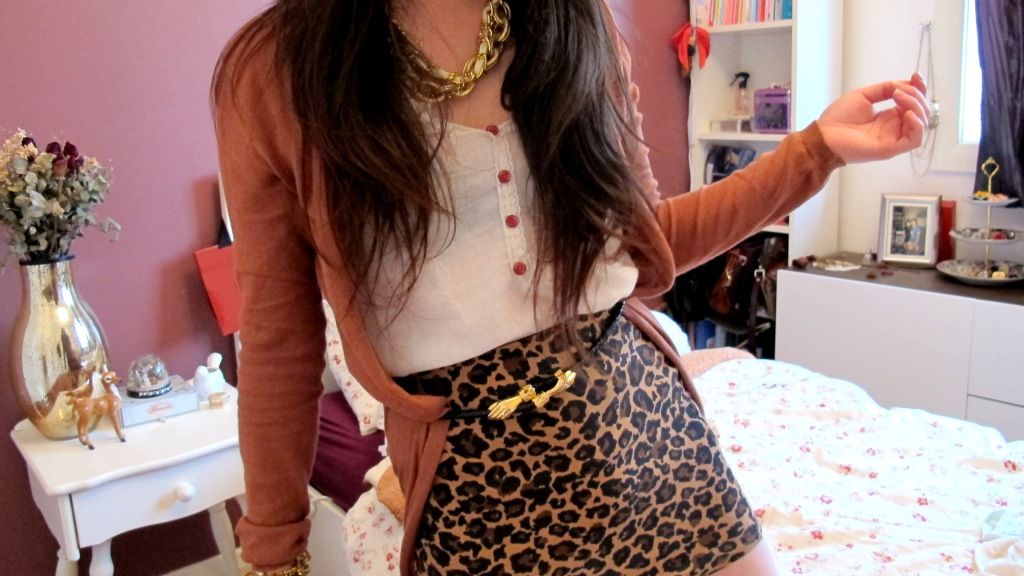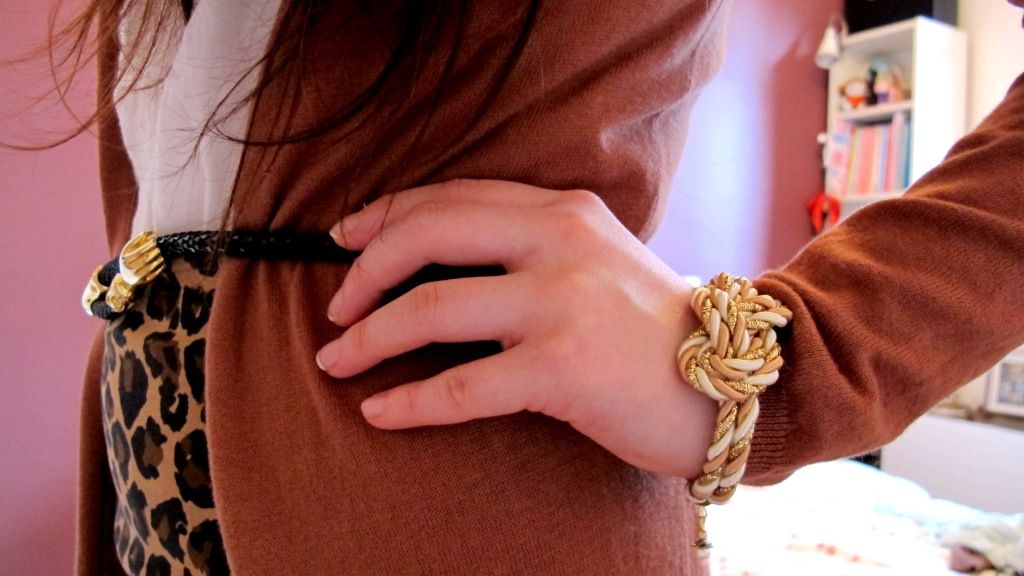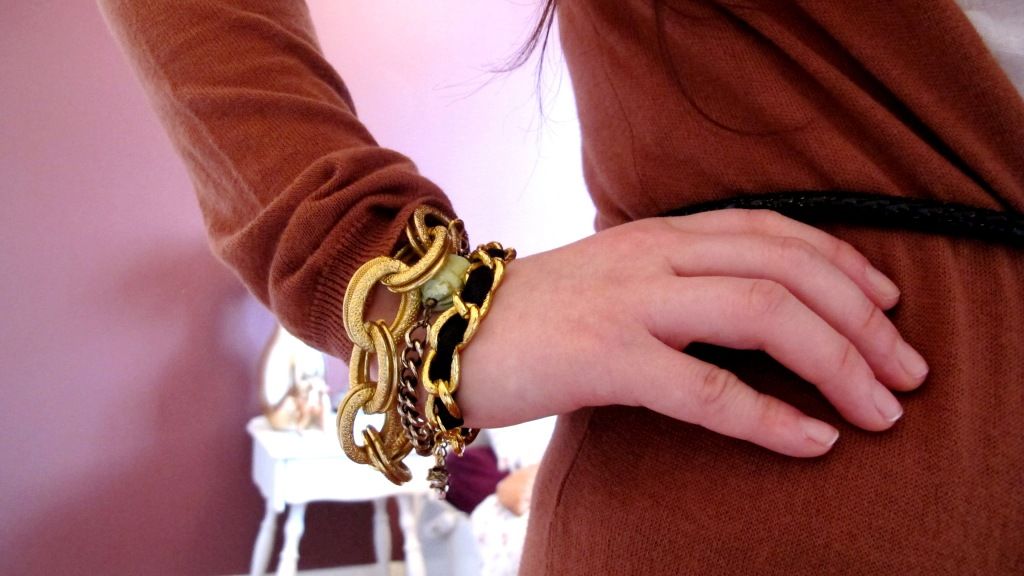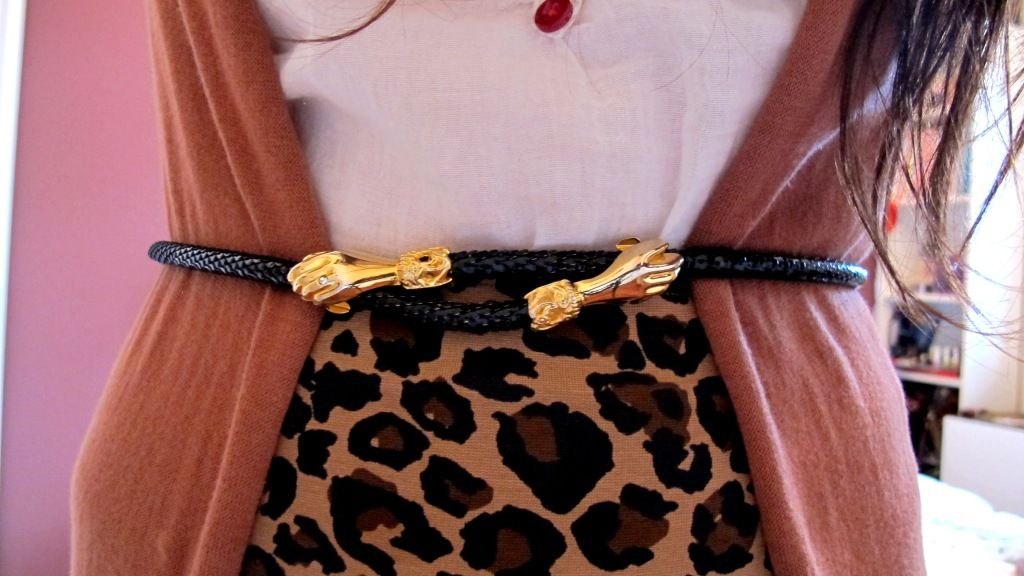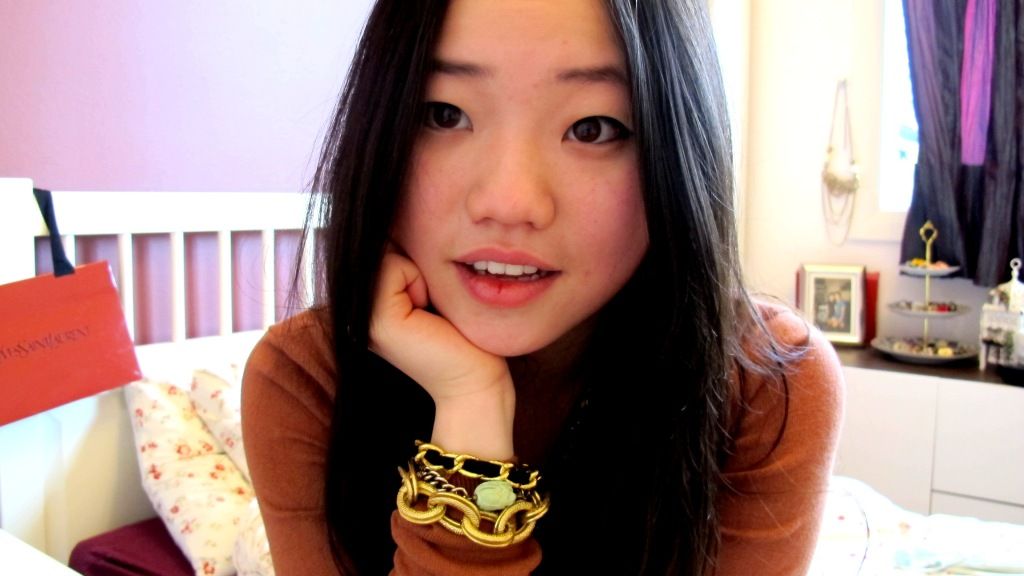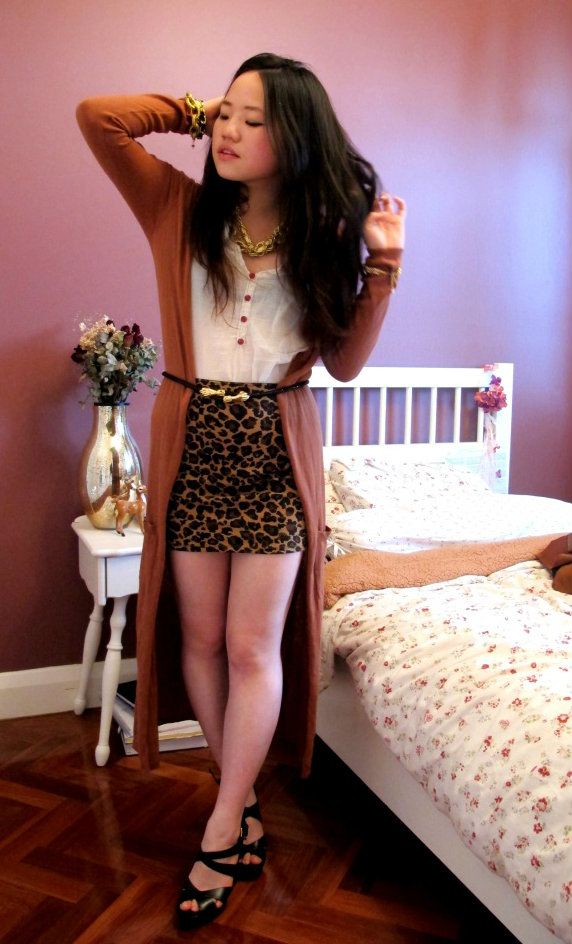 wearing: DOTTI cardigan | ZARA skirt | CHARLES & KEITH heels | VINTAGE belt | FRENCHTOASTbyET necklace and bracelets
I've had this cardigan for nearly a year now and have never
used
it. It still has the price tag attached. So i had a thought, there's heaps of asymmetrical skirts around with a tight sillouhette/bodycon skirt and some shear material attached to it. So i thought, why not create a similar effect but instead of buying a new skirt, use the pieces in my wardrobe to create the same effect? So i chose this bodycon leopard skirt that i got from Zara ages ago and added this super long cardigan as well as a vintage belt so i won't lose my waist line. Apparently if you get the cardigan to cover a portion of the sides of your hips, you'll look slimmer. Some handy tips that wouldn't hurt to try right?
And as usual, gold jewelry everywhere because i'm obsessed with them! I made the necklace and the bracelets, they're available online for sale here:
FRENCHTOASTbyET
So don't forget to check them out! The necklace isn't up yet, but it's coming soon!
xoxo, ET