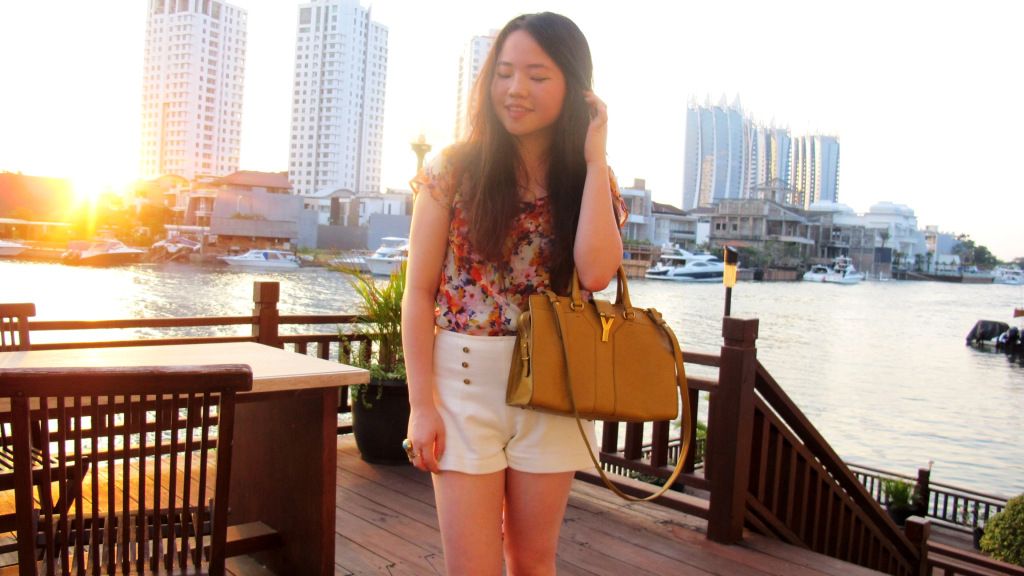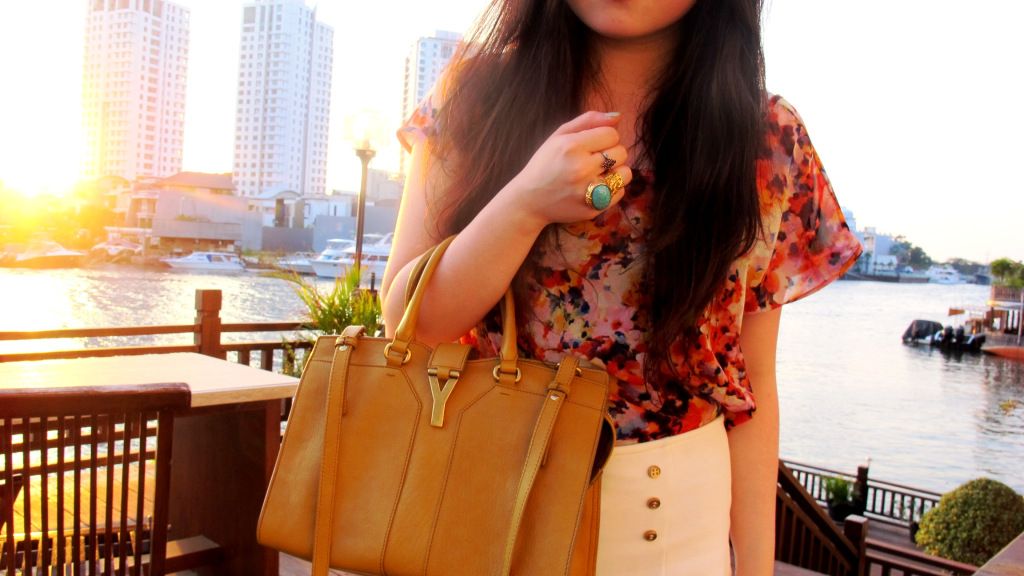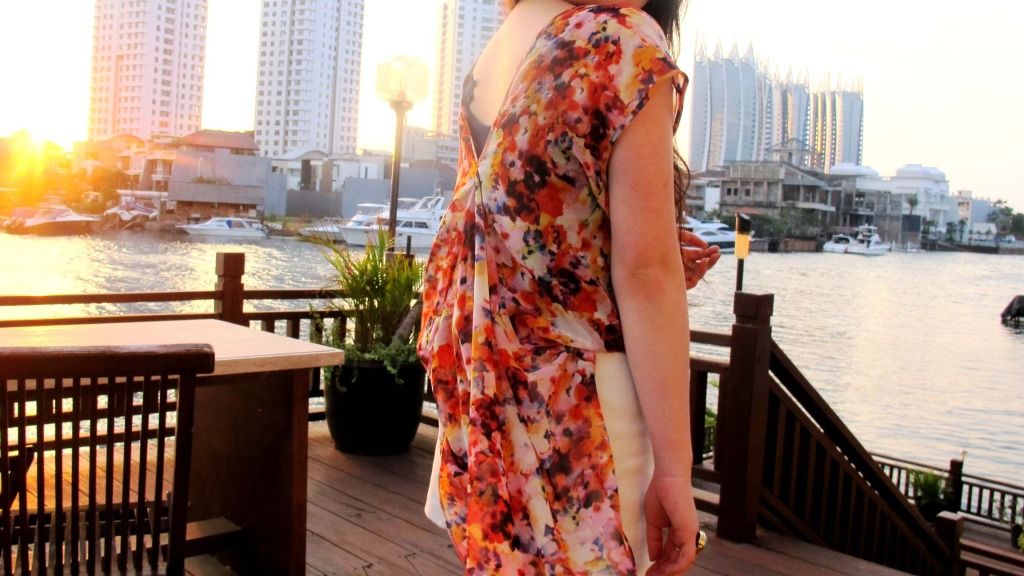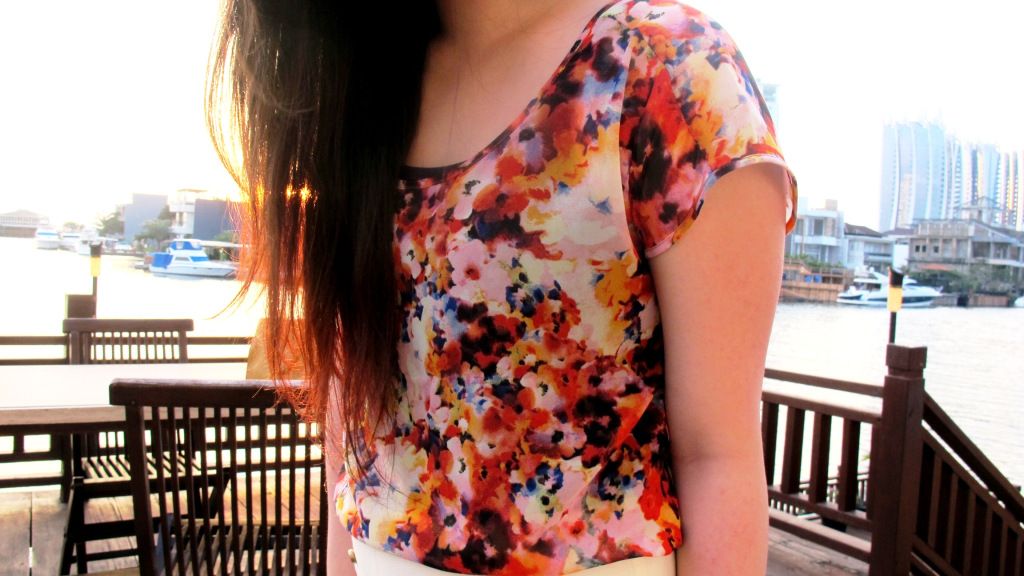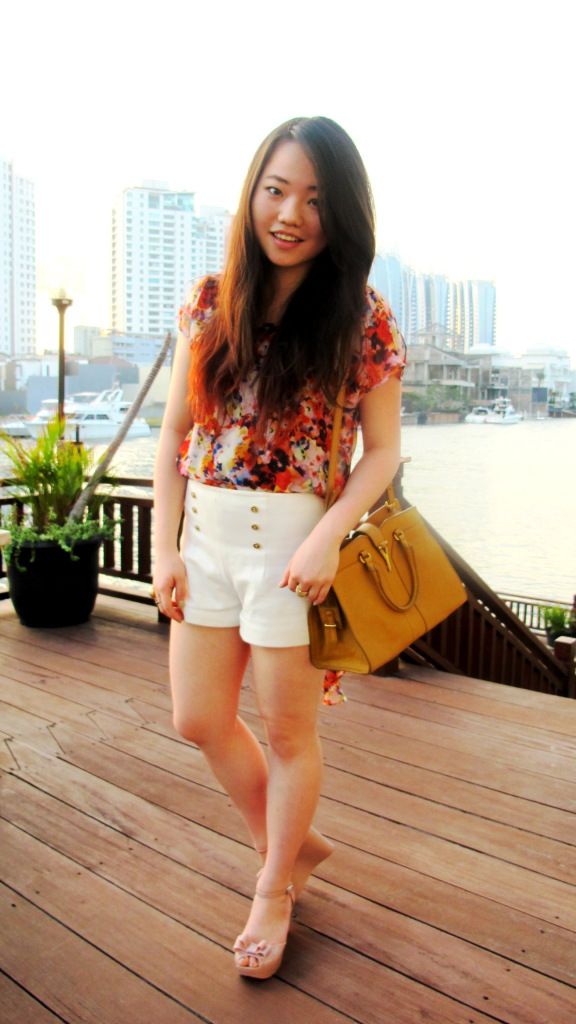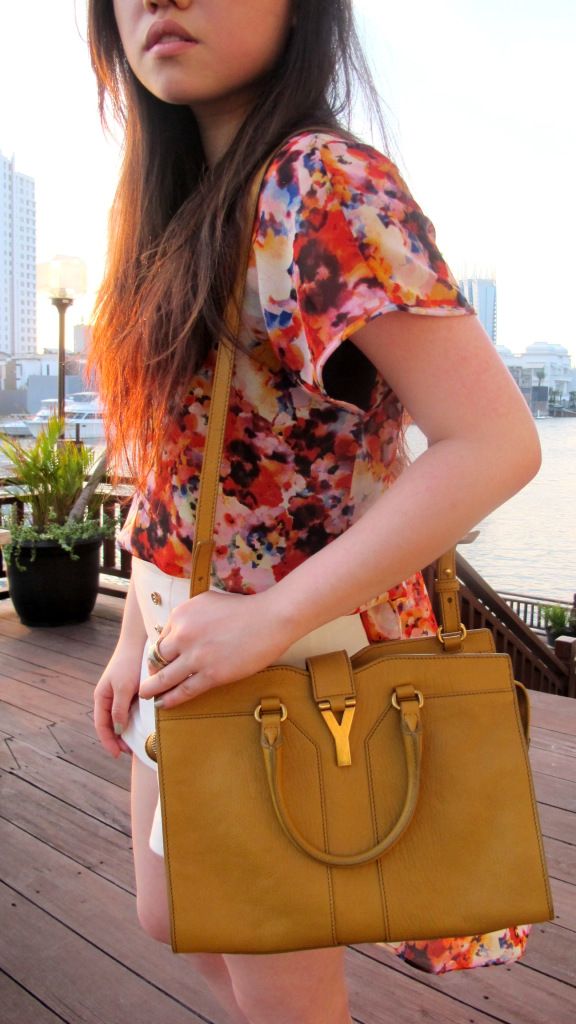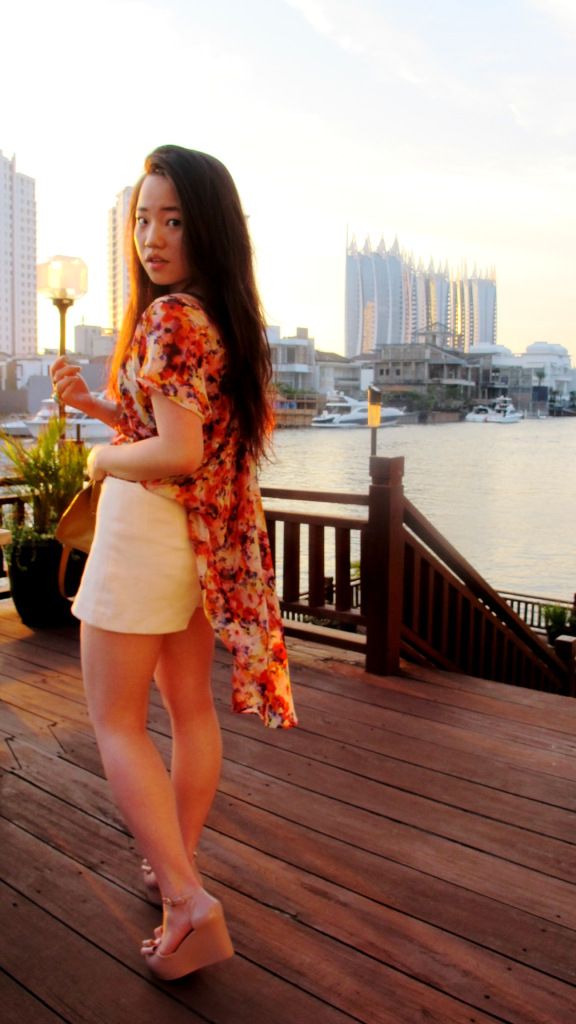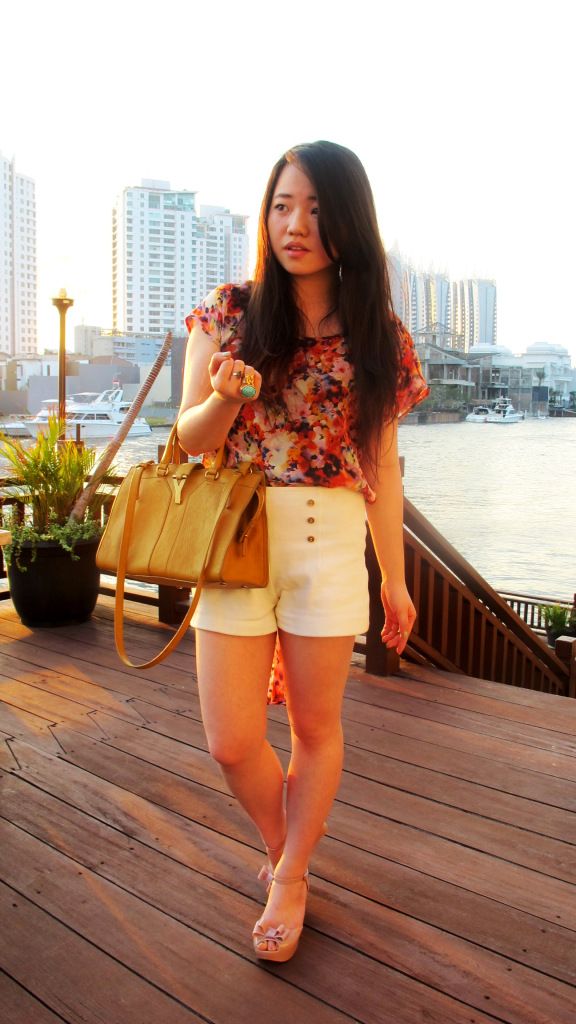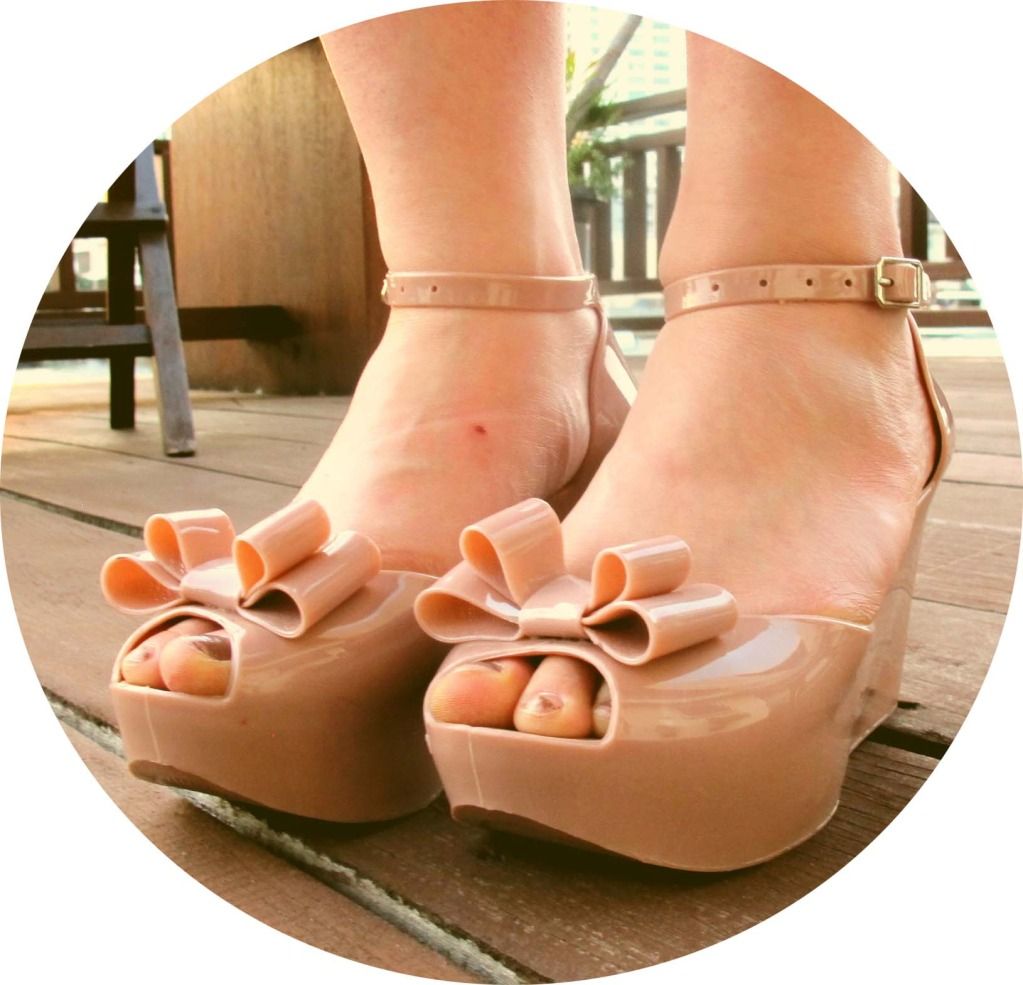 wearing: TOPSHOP top | ZARA shorts | YSL bag | YSL ring
I'm currently loving these asymmetrical tops/dresses. Basically pieces of clothing that have tails. So this top is one example. other pieces with "tails" will be posted soon. If you've been reading this blog then you would probably realize that i'm in love with anything girly, and wearing this top definitely makes me feel girly. It's floral-semi-abstract pattern and the tail's flowiness really emphasize it. And also, I'm a sucker for gold jewelries. I have some silver ones, but gold is my favorite. So this ring and even the buttons on my shorts were perfect.
Did any of you guys used to wear jelly shoes when you were young? I had a pair and it was bright-hot-sparkly-pink (i've always been the girly girl). Although this pair of pale-pink jelly shoes is no where near the same, but they're still nostalgic. And similarly, they're super comfortable, just like the olden days.
xoxo, ET