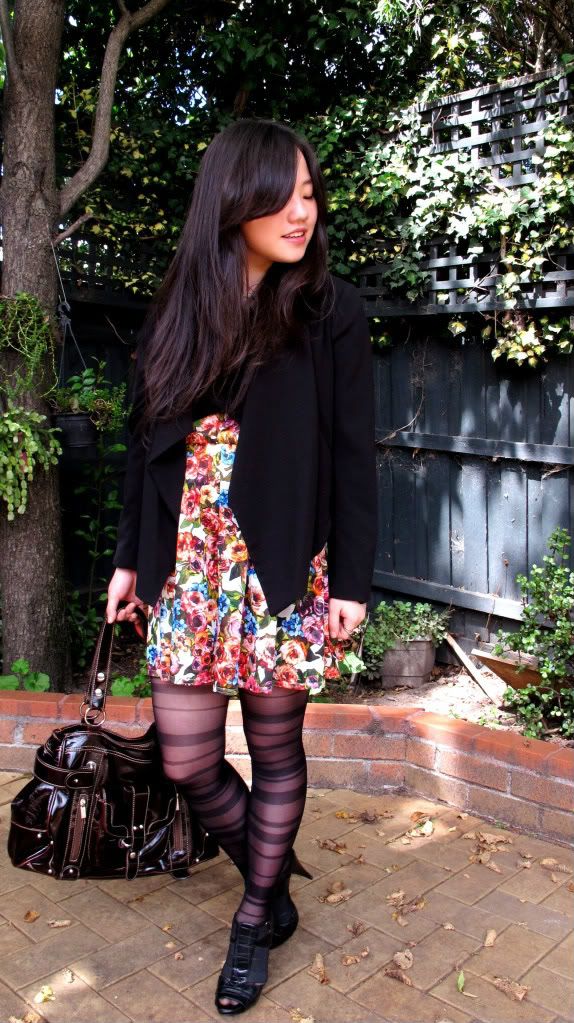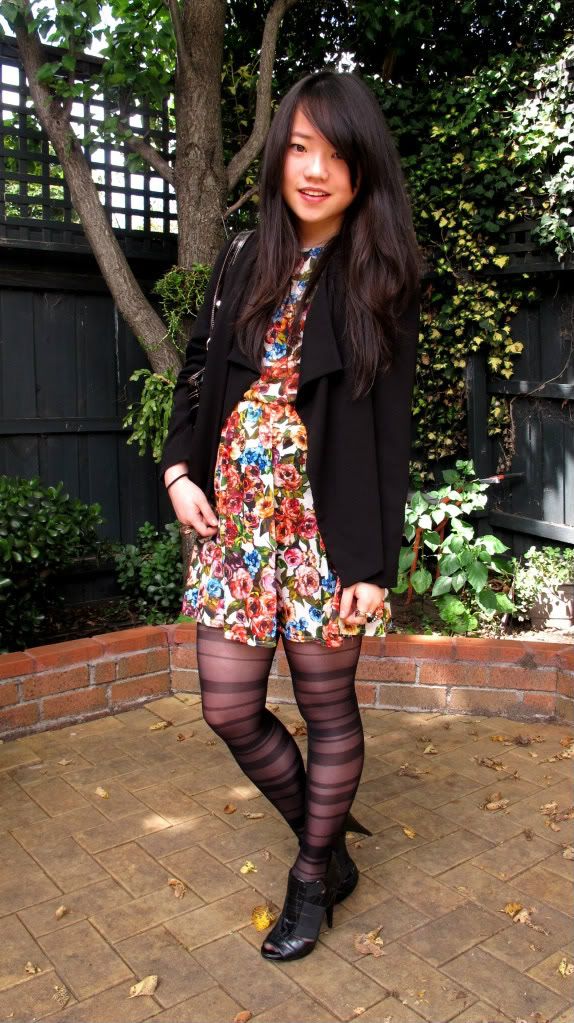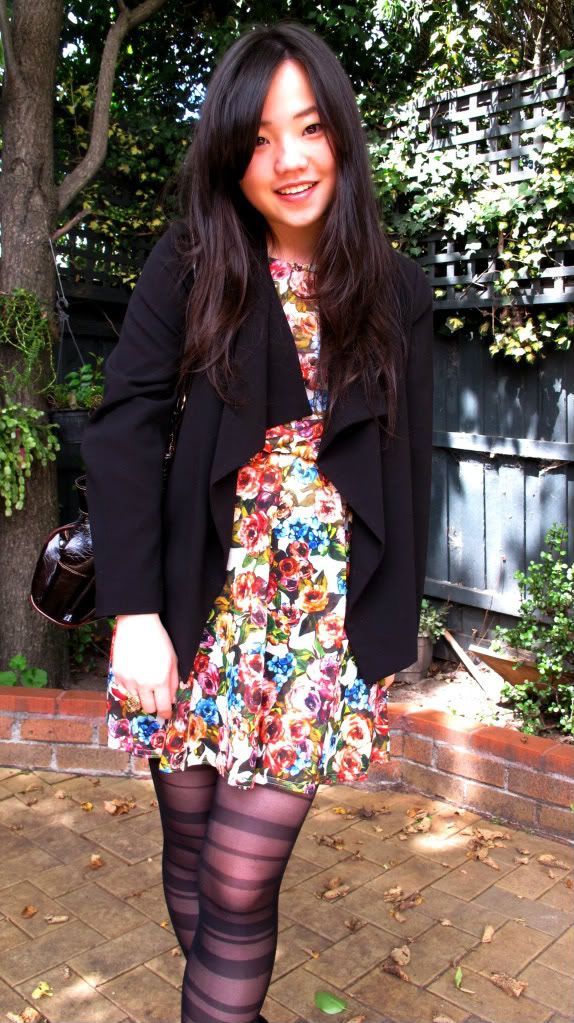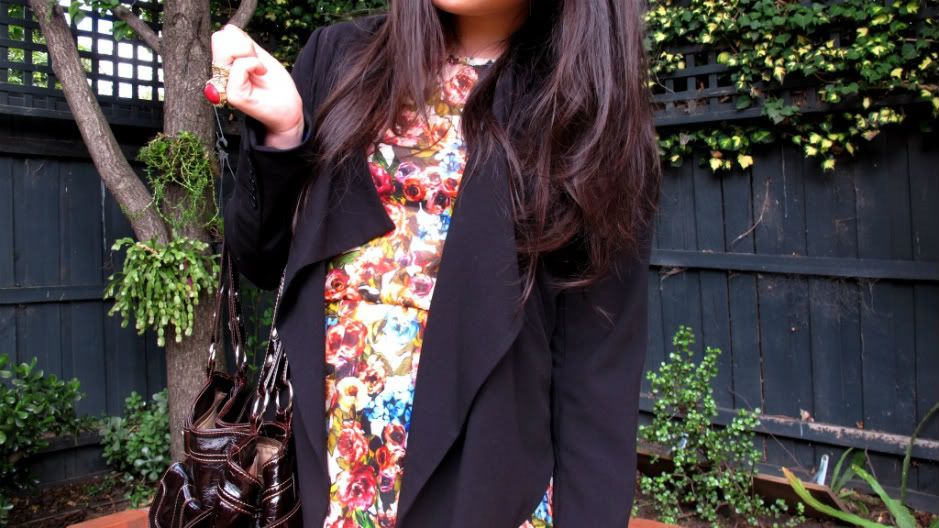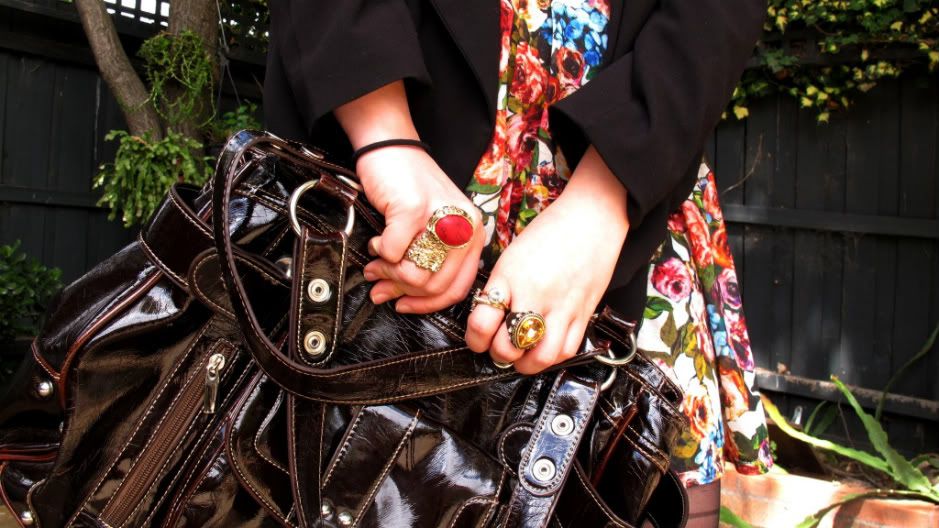 Easter break is just around the corner. I just submitted my assignments and clinical workbook. I'm definitely ready for a week of break!
Even though it's autumn, lately Melbourne weather has been pretty good and kinda feels like spring. I've been really into the spring trend: florals and pastels, especially with the influence of runways, campaigns and other blogs.
wearing: TOPSHOP dress, H&M jacket, ALDO heels
I bought this dress from Singapore's Topshop for a gift to my sis but i love it too much so i borrowed it. It's always good to have a sister, especially an older one and around the same size, so i can look through her wardrobe and borrow items i like. Somehow i felt like pairing this colourful piece with darkish colours for a polished look. And after looking in the mirror, i knew i chose the right accompanying colour because the dress looks even more vibrant if that's possible.
I've been neglecting this blog for a bit now, and haven't been taking artsy photos lately. So with this easter break coming up, i'll make sure to do these things and post more regularly :D
xoxo, ET