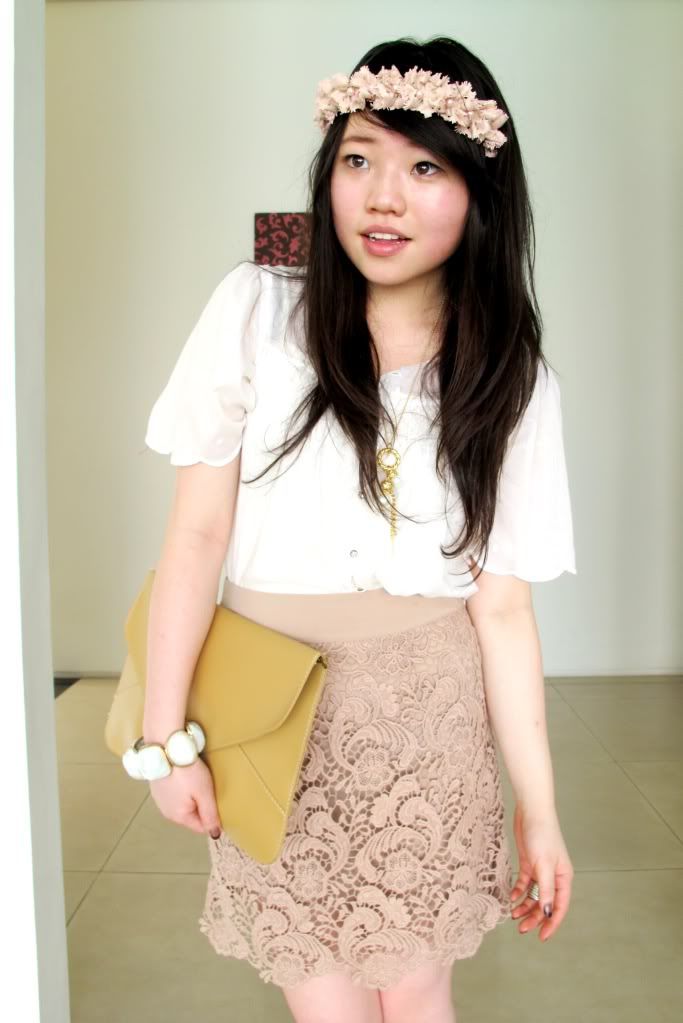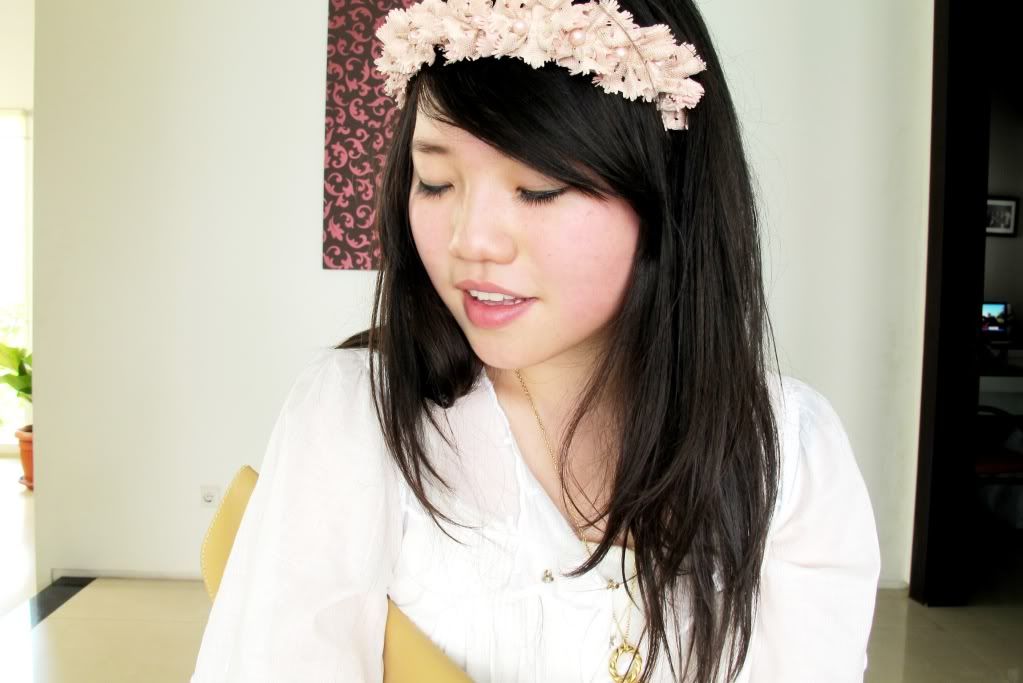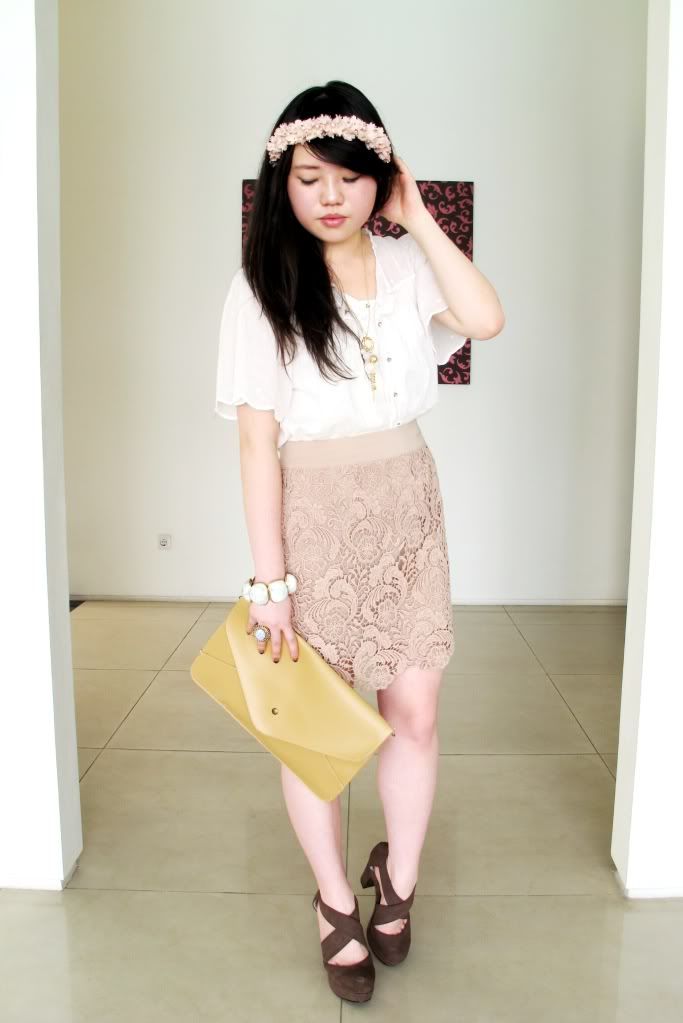 wearing: GG5 top, PORTMANS skirt, ROMWE clutch, KOREA shoes, FRENCHTOASTbyET jewelries and heandband
Neutrals have always been my number one choice for colours of my wardrobe. It gives a dreamy and feminine feel, and this is exactly what i love. I'm all about lace, glitters, pearls and anything girly.
It wasn't hard to create this outfit, they just suddenly came together based on their tone. And for jewelries, gold is definitely the one to choose. I prefer gold for my jewelries over silver, I only have a few silver jewelries and i usually pair it with black. Gold on the other hand, has practically invaded my collection and they really compliment neutrals.
So if you're thinking of buying an top or skirt and there's more than one choice of colours, i say definitely choose neutrals over bright bold colours because believe me, it is so easy to pair neutrals.
xoxo, ET