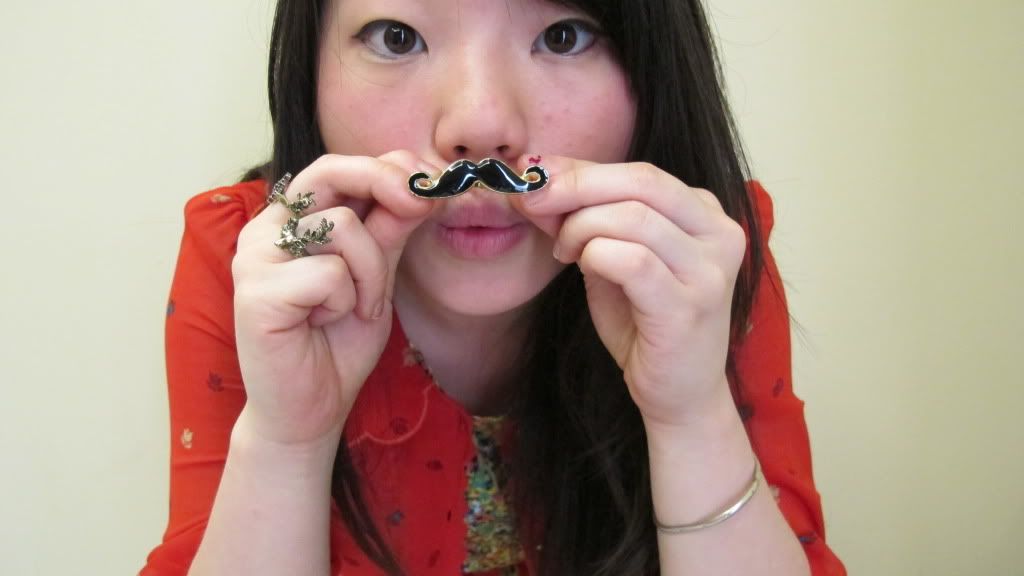 wearing: TOPSHOP dress, NEW LOOK blouse, ROMWE envelope clutch, COUNTRY ROAD clogs, FRENCHTOASTbyET rings
I'm wearing this red blouse again, same as the previous post. But this time it's a little different because i colour-blocked it. I paired it with this abstract patterened dress i got from Topshop last June/July holiday which kind of reminds me of a christmas tree. The base is green and it has a yellowish, orange-ish, reddish, blue-ish tinge, basically multicoloured and they remind me of the christmas ornament. haha, i know i know this is kind of a bizzare thought.
Moving on to my accessories. here are some preview of the new stock for my online shop: FRENCHTOASTbyET. I have so many new rings and necklaces in stock. When i get back to Melbourne, the first thing i'll do is book a stall again!
You've probably seen this simple envelope clutch EVERYWHERE (i'm not joking). I finally got some! It was up for sale at ROMWE, but i don't know if they still have it now. This one's actually my cousin's, she left it at my house and i thought this fits with the colour-blocking theme i was going for, so i chose this instead of my one. I got the cream coloured one
ps: how cute is that moustache ring! i got one for my self and have some more for my store :)