Hi guys! i'm finally finished with all my exams and 2nd year of uni! (hopefully i pass everything *fingers crossed*) And now i'm blogging from Indonesia! If everything goes well with my results then i'm staying here until february! :D
I've been so slack at updating posts, so i apologize for that. I didn't really have time to spare since i had to study for exams. But here i am now on holidays. So i'm free and will update my blog A LOT (hopefully).
So many things to plan over this summer holidays. I'm going to Korea and Hongkong at the end of december with my parents and cousins. which means more shopping!!! so excited! and it's also time to find new stock for my online shop:
FRENCHTOASTbyET.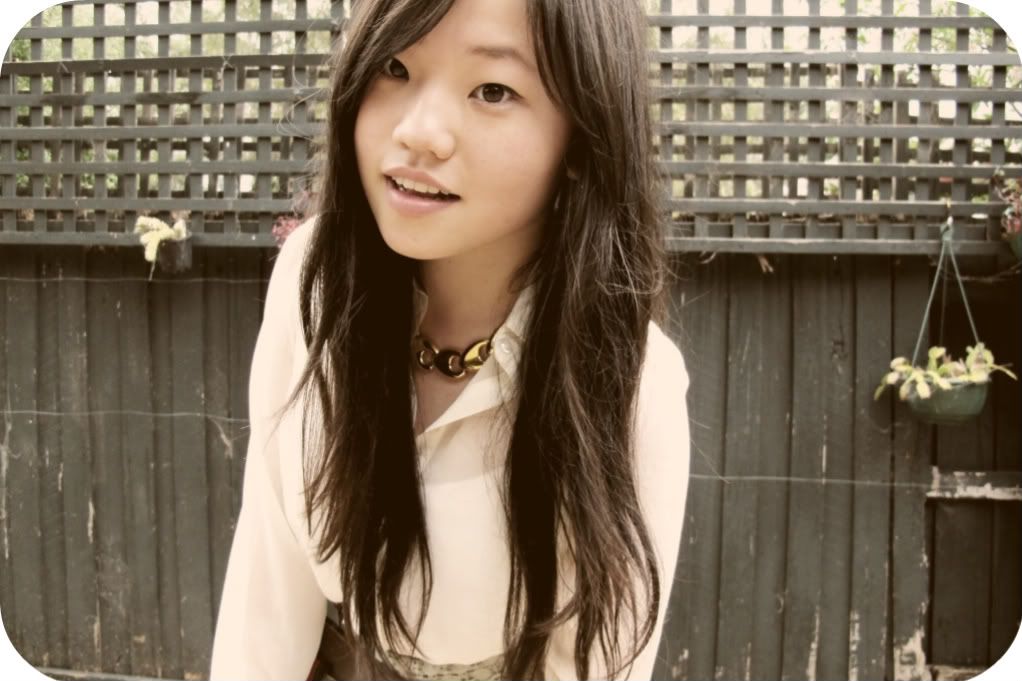 wearing: MELROSE AVENUE skirt, WAREHOUSE shirt, VINTAGE belt, VINTAGE necklace, VINTAGE GUCCI clutch
I'm pretty sure i've talked about how i'm so white and when the sun shines on me, i'm like a walking light bulb... Fortunately, there's these stockings which helps me to reduce such illumination without me getting burnt or fake tanning! pretty handy right?
I bought these from MYER last year during the boxing day sale. The reason why i bought it was because it was pretty unique. There's a line going down on the stocking on each leg. and because the colour of the stockings are supposed to be "skin" coloured, it looks like someone drew a thick black line on my legs! And i didn't realise until i wore it, that these stockings also give a fake-tanning effect for my legs :)
I posted this look on lookbook earlier coz it diesn't really take long. And i've realised so much love was expressed fir this lace skirt i'm wearing! Thanx for all the hypes and comments btw :)
I bought this from an asian boutique called melrose avenue at chadstone. And i'm pretty sure last time i checked it was sold out. It's pretty clear now that i love lace and neutral hues! So this skirt was the perfect combination of the 2. I wore this to brunch with mum, and i was surprised she didn't say it was too short. Instead she said that i look like i'm about "to go to a party" lol. That's kinda true, i would defs wear this to a partay
anyway, that's it for now. stay tuned for the next outfit post!!! i've already have something in mind :D
xoxo, ET