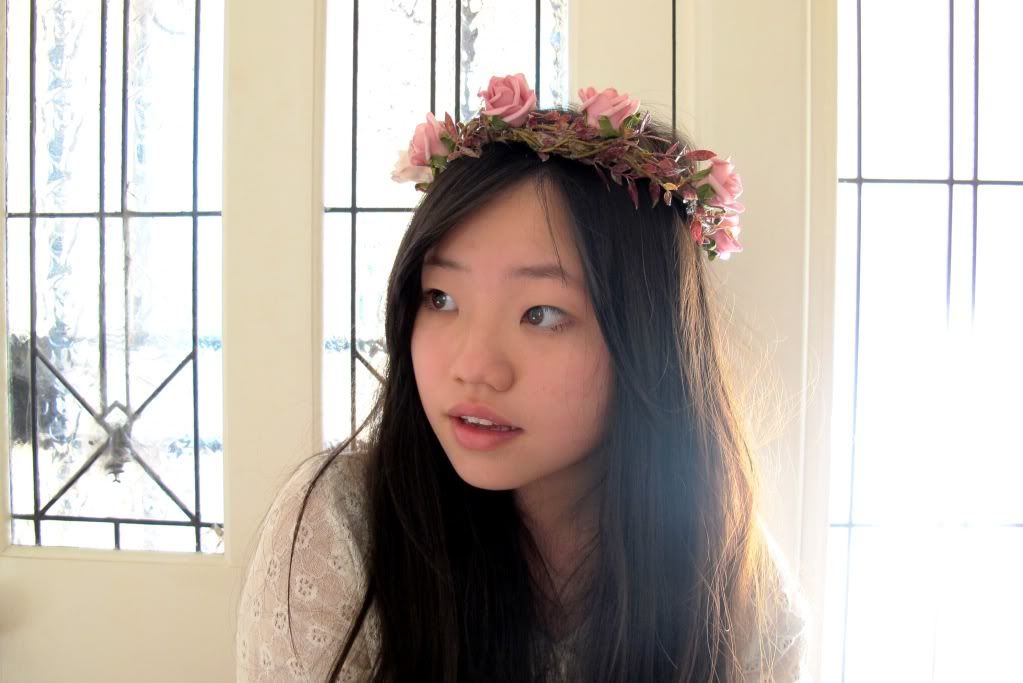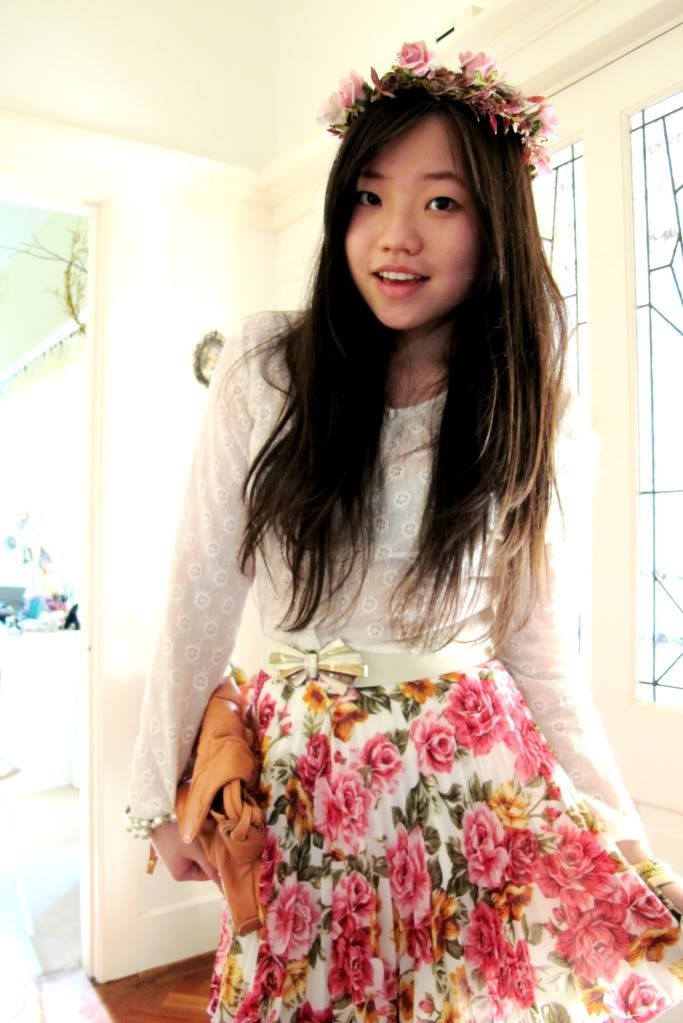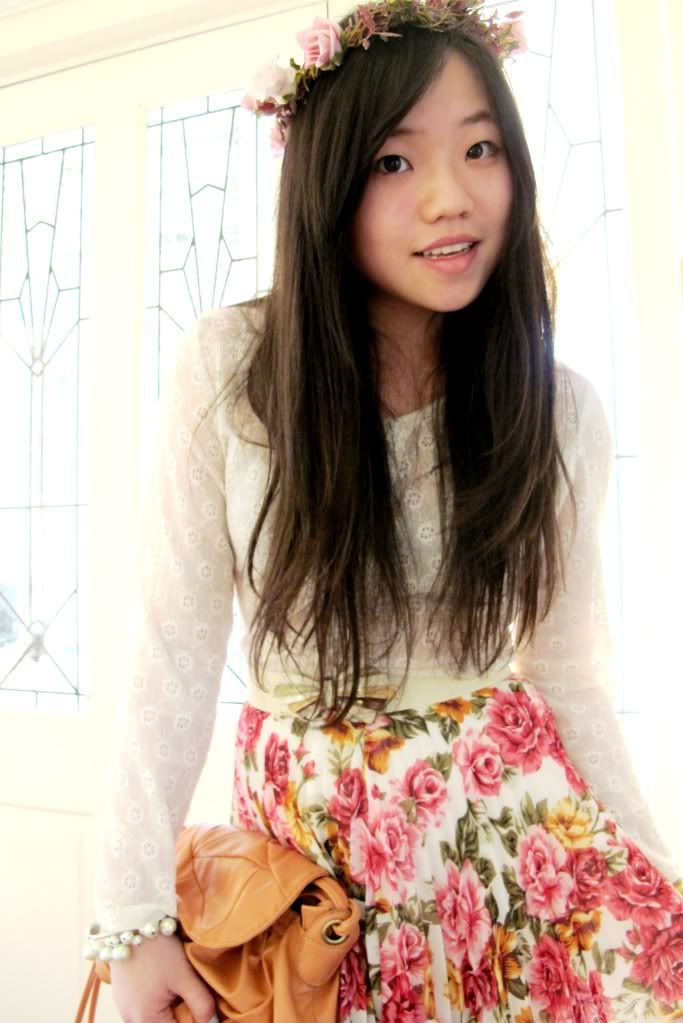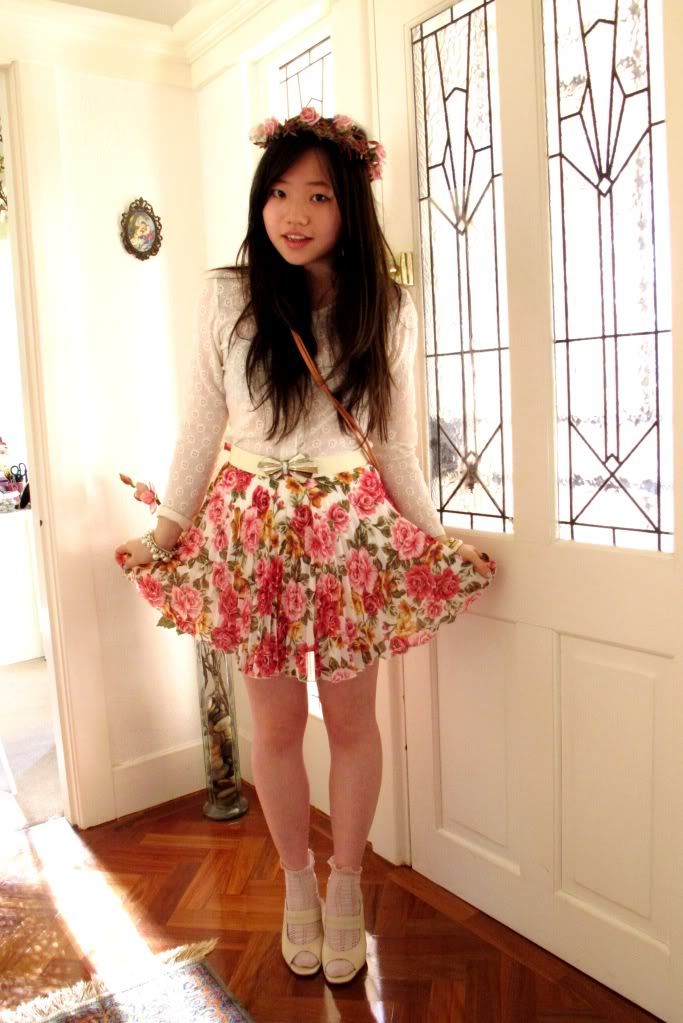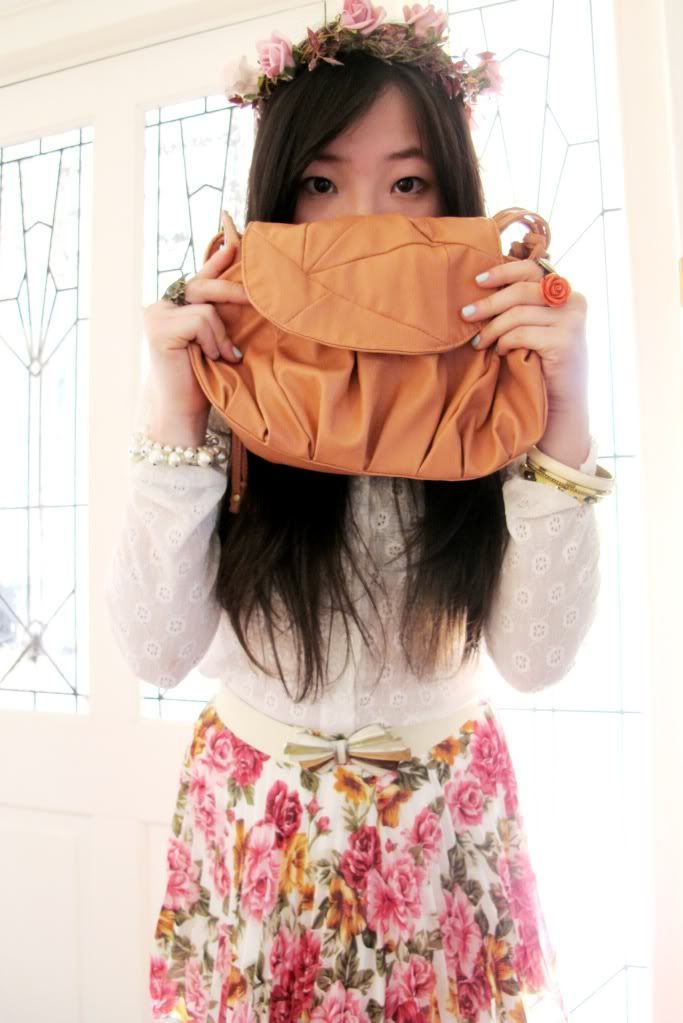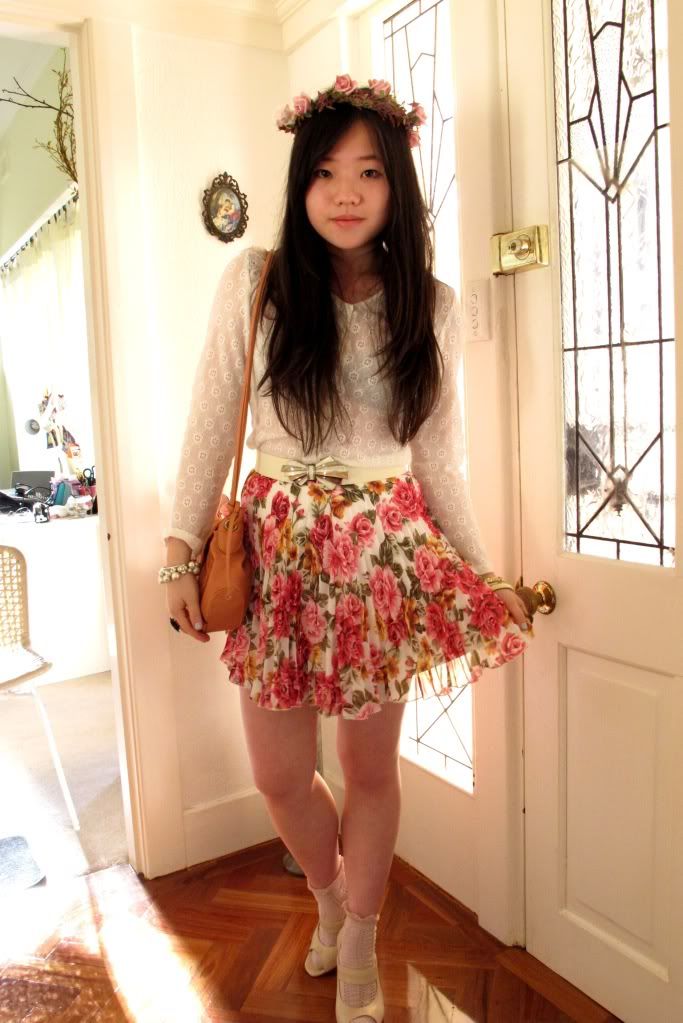 wearing: HANDMADE wreath, VINTAGE cardigan, ASOS skirt, TILKAH bag, FRENCHTOASTbyET rings and belt, JAPAN socks, MUM"S heels.
It's the first day of October! September has gone so quick, I didn't even realize a whole month was gone in a click. Can you believe, that christmas is only 3 months away? :O
As always, i'm obsessed with this pastelly colour palette. I bought this pleated floral skirt from ASOS. I don't know if they still have them, but they were on sale for a pretty cheap price. If you see them and contemplating of buying them... then DEFINITELY click the "add to cart" button, coz u won't regret it :)
I paired it with this lovely lacey/vintage cardigan that was my mum's and this brand new handmade rosey wreath that i finished on the weekend! My mum was spring cleaning for a whole week. As i was going through these "junks", i came across these wire based leafy twigs (one maroon and one mustard yellow). So i had no other choice but to adopt them and make them into whimsical wreaths! I had these pink roses in my storage and the colours perfectly match! So i just have to find some more to accompany the lonely mustard yellow plastic twigs sitting on my bookshelf. Maybe some daisies?