a super quick hello from me! I took these photos last week but only have the time now to post it since i've been doing my assignments/getting ready for uni again. exams are nearly here! eeeepp
Unexpectedly, when i was rummaging my mum's closet earlier this year ( i swear i always do this to her wardrobe), i found this lacey, beige/pastel yellow "kebaya". She wore it when she was my age. So for those of you who don't know
kebaya
, it's a traditional Indonesian attire, used for formal wear (correct me if i'm wrong). and apparently other countries like Brunei, Malaysia, Singapore also wear this. It's usually worn with a
sarong
or
batik
and
it's supposed to look like
this
.
To incorporate this as a part of my "daily-outfit", i wore it as an cardigan/outer layer. This definitely fits into my wardrobe perfectly, the lace, the see-through material, the pattern and the colour... (swoons)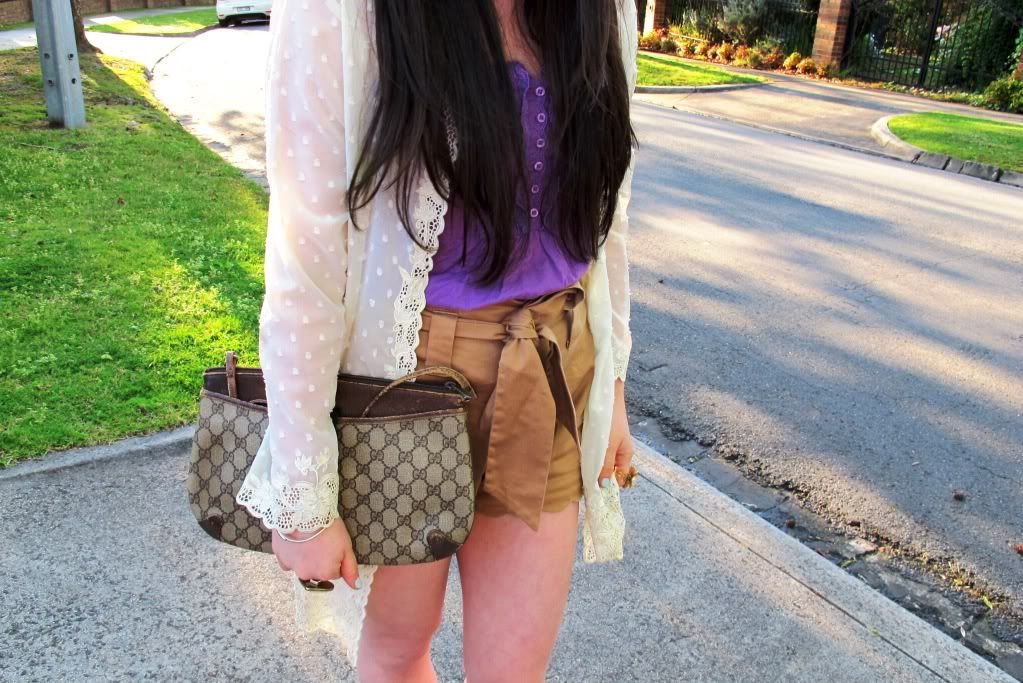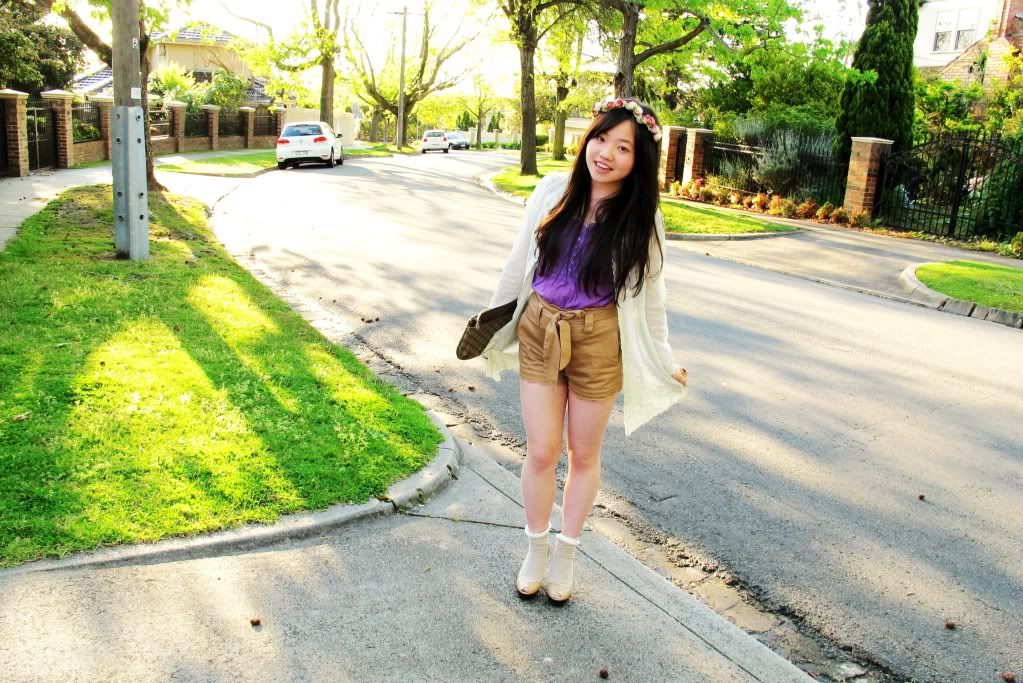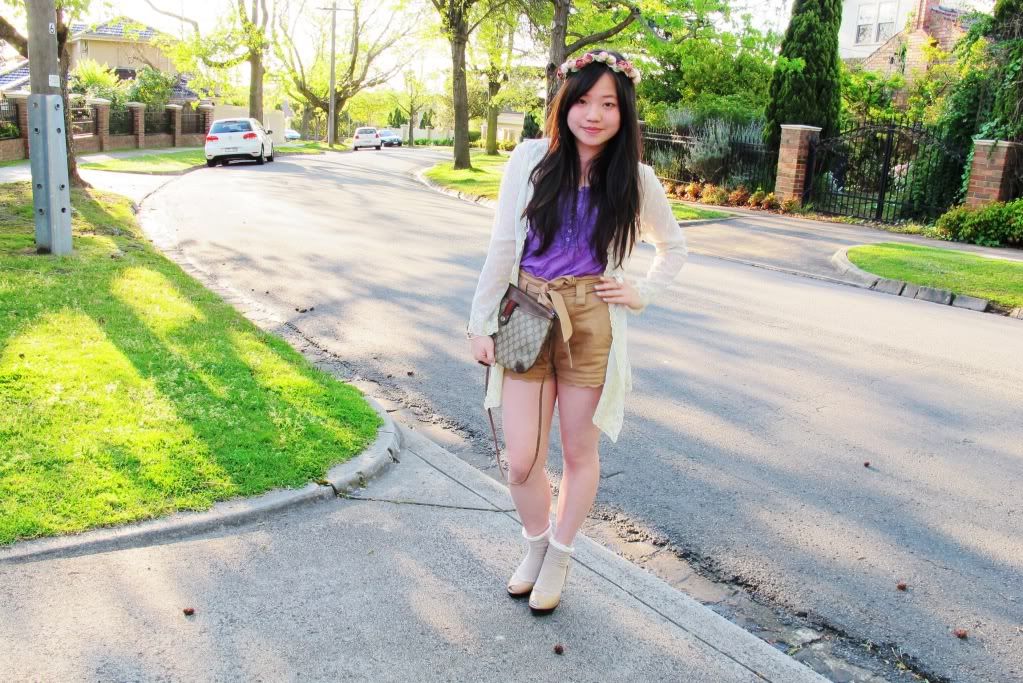 And secondly, it looks like i was wearing another rosey wreath, but in actual fact i was just combining hair clips by
The Hummingbird Road
. so yeah, it's an optical illusion :) they're available for sale
here
. and also don't forget to check those other creations too!
Thirdly, another fashionable item i got from my mum's wardrobe: a Gucci clutch! apparently, it was her first designer bag and my dad bought it as a gift :D
wearing: The Hummingbird Road hair clips, MUM's kebaya, SPORTSGIRL top, FOREVER NEW shorts, JAPAN socks, GUCCI clutch, FRENCHTOASTbyET jewelries.
so my break from study is up! better get back to finishing up my assignment :(
XOXO, ET