Continuing on to my latest purchases...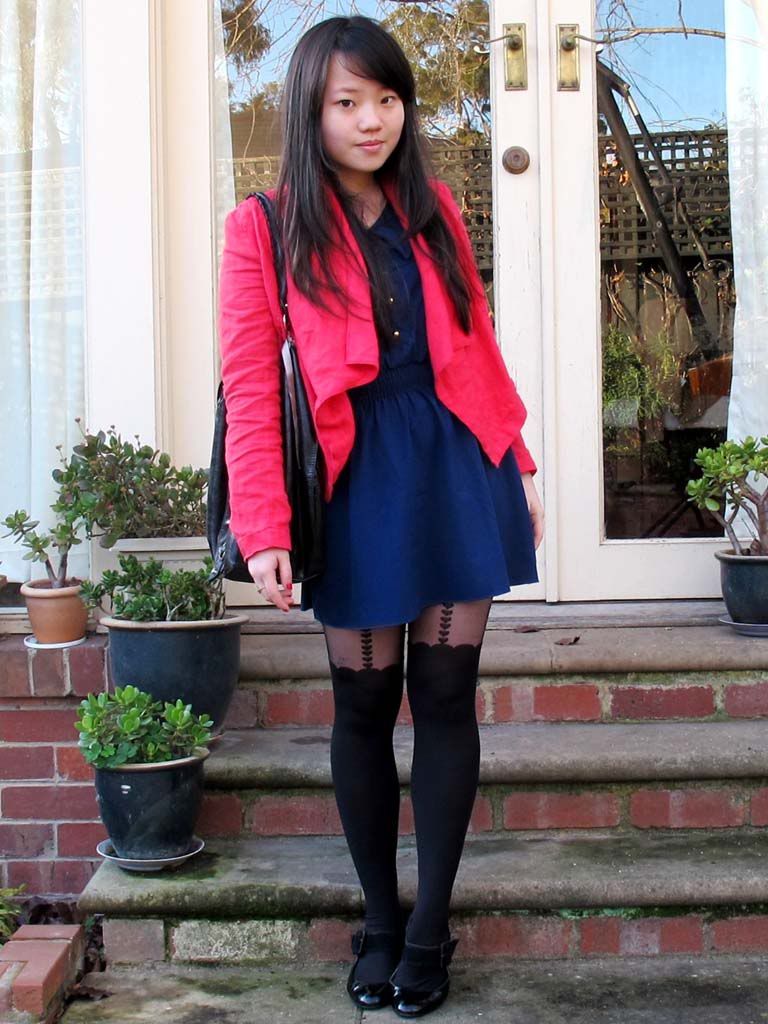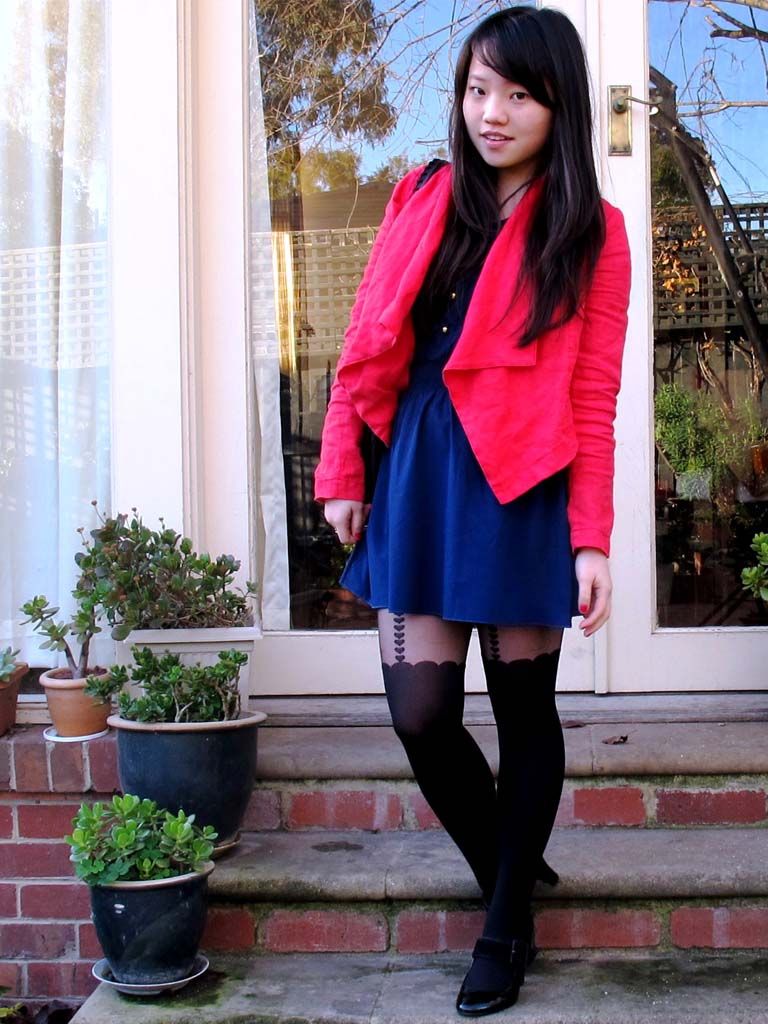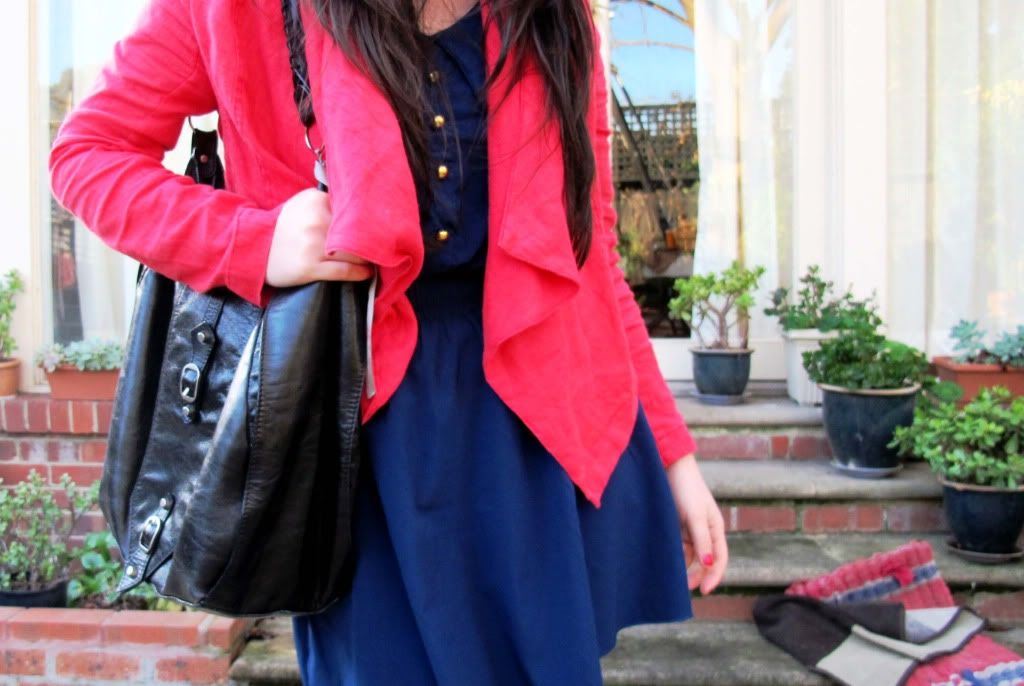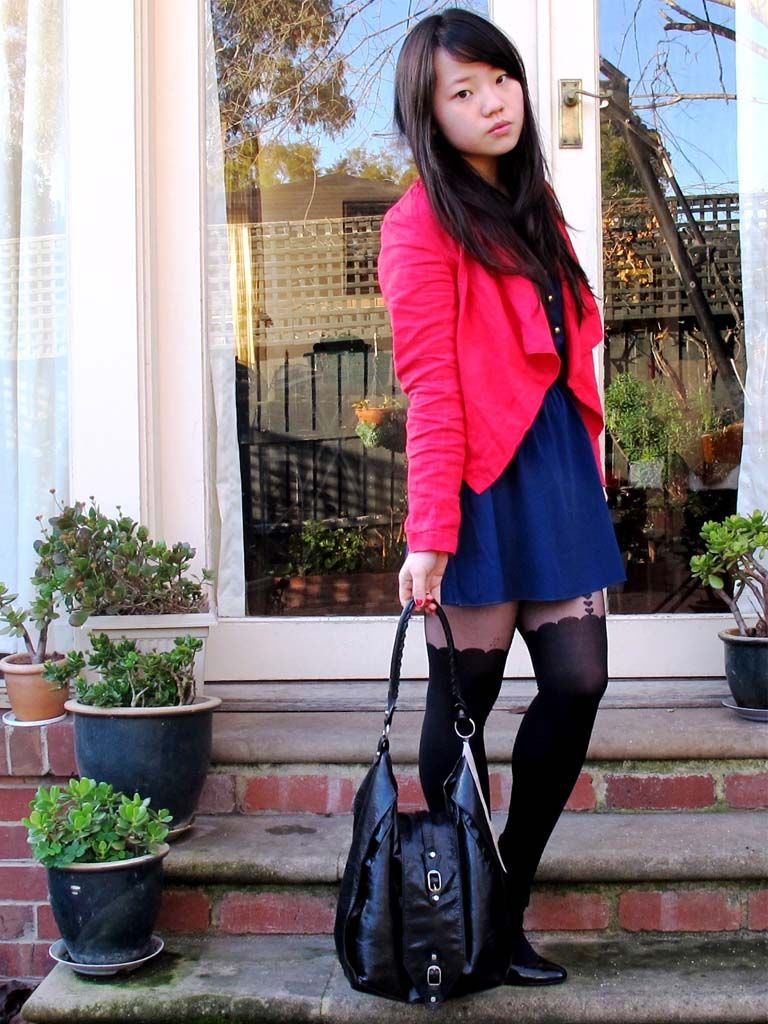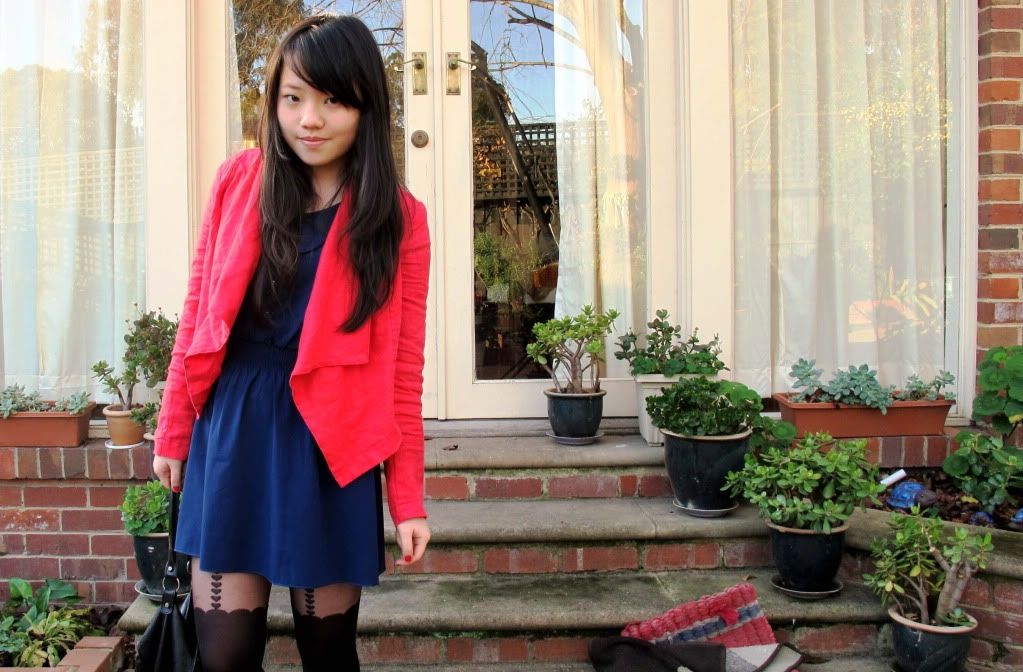 WEARING: jacket= topshop, dress= the avenue, stocking= asos, bag and shoes = random boutique
I've always wanted a draped jacket like this since last year. I love how draping gives a layering silhouette without actually having me put on layers of clothing and leaving me feel bulky. Originally, I wanted one made out of nude leather, but leather's too expensive for my pocket. So i'm not exactly sticking to my initial plan, but... this jacket still grabbed my attention and stole my heart :D.
I know this heart ASOS stocking is kind of old, but i just started online shopping! in fact this is part of my very first online shopping package along with 1 dress and 1 top. As soon as i saw these, i already had the urge to buy another pair -___- and perhaps make it as one of my horcruxes. Fingers crossed i won't get addicted to online shopping.
Have you guys seen the last Harry Potter movie? if you haven't, go and watch it, right now! It is so amazing! The Harry Potter series are the only novels i read. So besides being overly excited to watch a brand new HP movie, i was quite devastated that it's over! :( I was going to dress up as a character, but i wore this instead. i know, shame on me for being ashamed of dressing up as harry potter characters.
XOXO, et