so what's news??? nothing much :(, but here is an outfit post!
Perhaps, since Melbourne has been so grey and gloomy, lately I have chosen a completely different colour palette from the usual whimsical pastels. It is unbelievably COLD and WINDY! the perfect weather to just sit at home with a blanket + drinking hot chocolate + watching TV + have the computer on.
the weird thing is, not so long ago, the sun was still shining and the sky was clear. Just like this...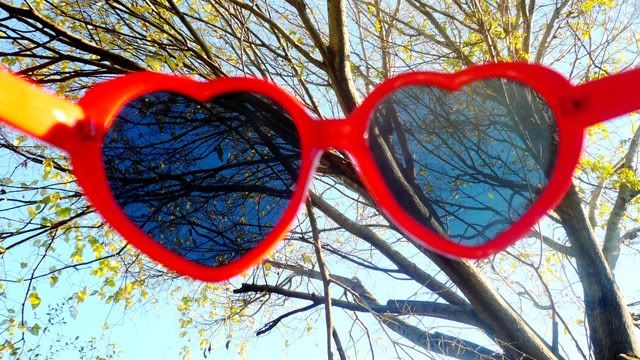 I guess it is already late June (sigh). But looking on the bright side... I get to have fun with layering up, wearing coats, cute beanies and BOOTS!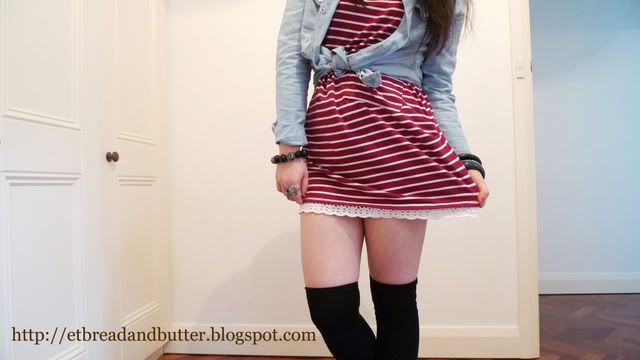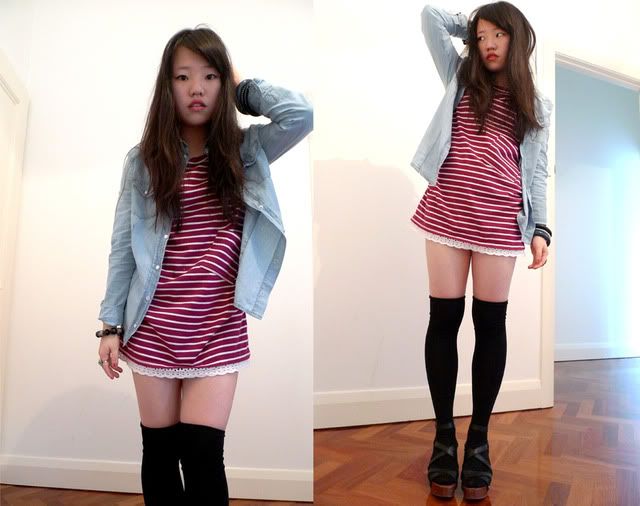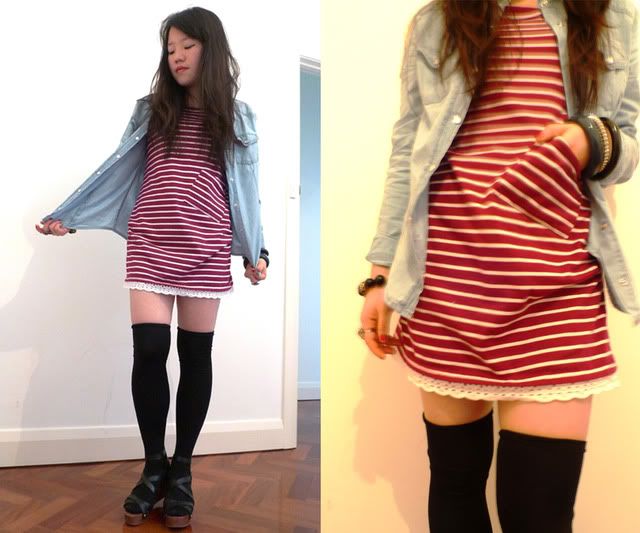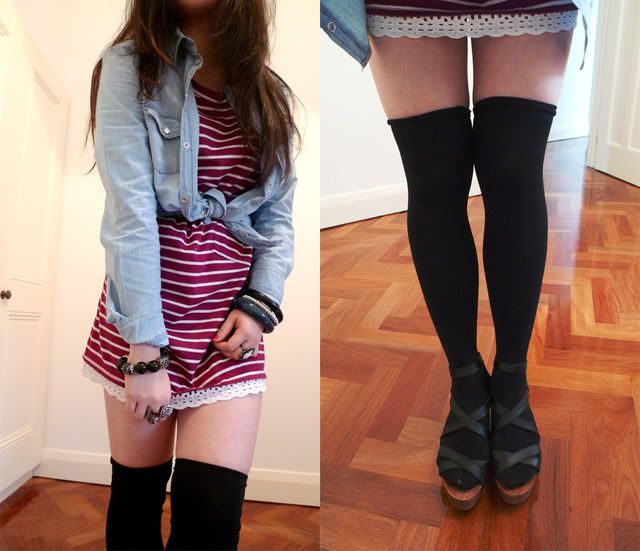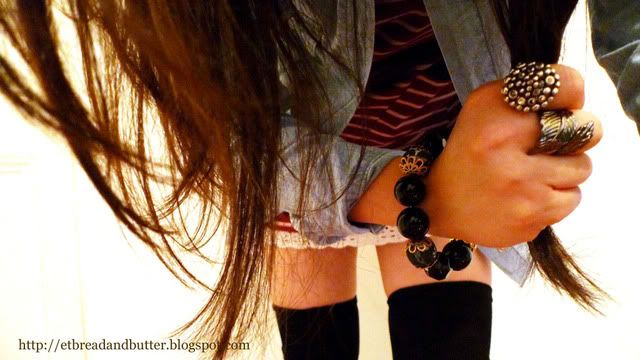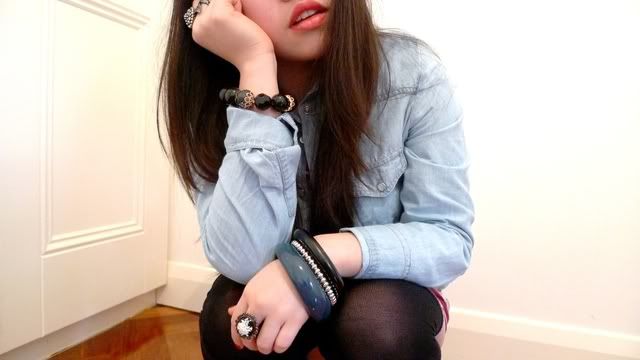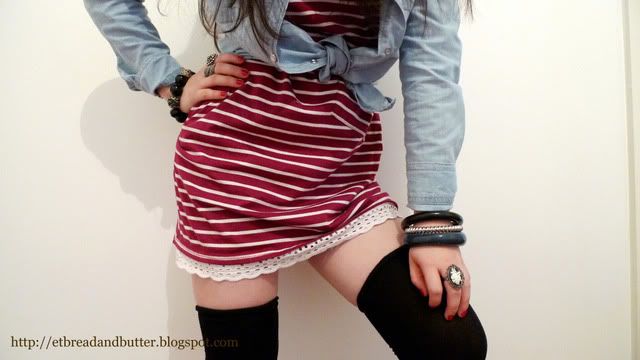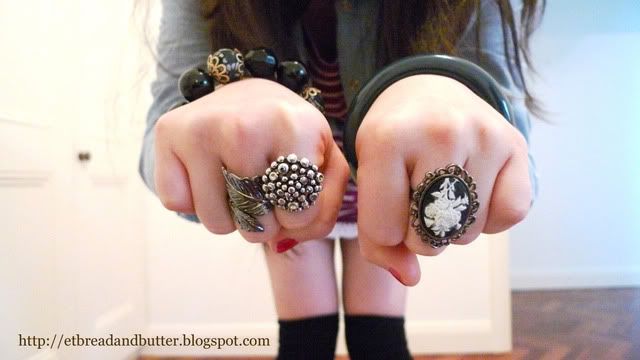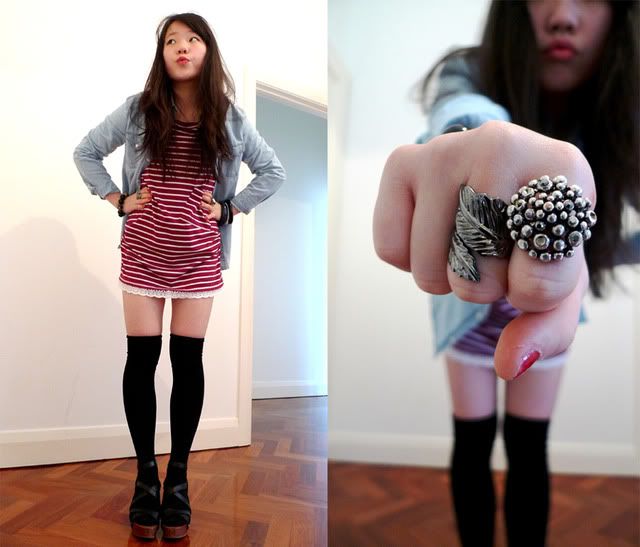 shirt: zara, dress: random online store, clogs: country road, jewelries: equip, diva and sportsgirl
My obsessions at the moment:
~ assymetries (i.e. pockets in this case)
~ clogs (my love for this will never die)
~ colour blocking - esp. blue and red, pink and greeen
~ stockings and socks
~ STRIPES!