My sister makes fascinators for
The Hummingbird Road
.
Recently, she asked me to style this shoot/help out.
LOOK #1
: I used the sequined top from Forever New that i wore in this
post
paired with a flowy grey skirt that i got in Hong Kong, To complete the whole whimsical and elegant look, i collaborated these with white stockings :)
LOOK #2: this is an old white dress that my mum bought from GG/5 (Singapore). The simplicity is perfect to draw the attention to the headpieces instead of the outfit. My sis requested a "French country-side" look, so i chose clogs (which is anna's).
Here are some shoots from Behind the Scene.I used my really dodgy camera, so sorry for the poor quality.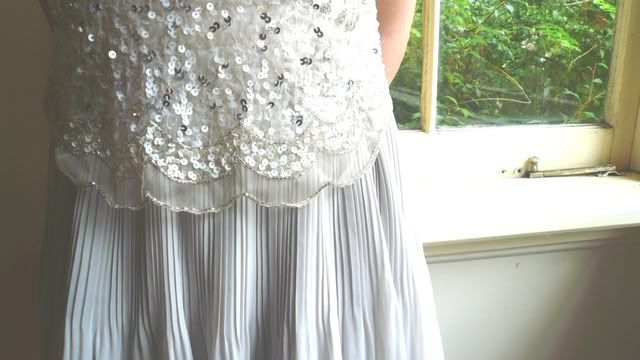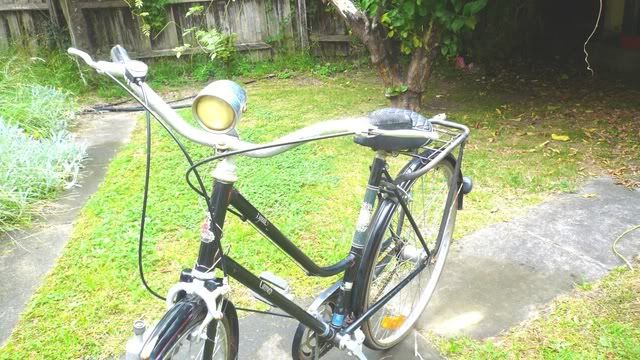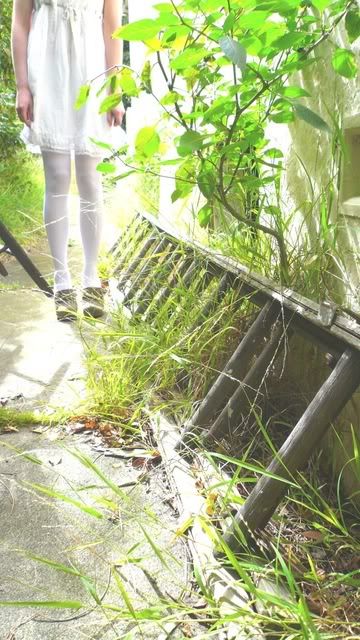 Big thanks to Steve from
Unikblue
for being such an awesome photographer! and also to Anna for being such a gorgeous model to shoot :D. So here's some of the photos that's up on the website.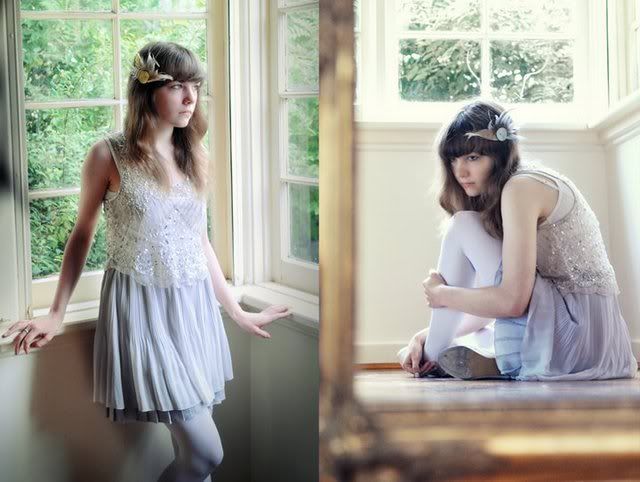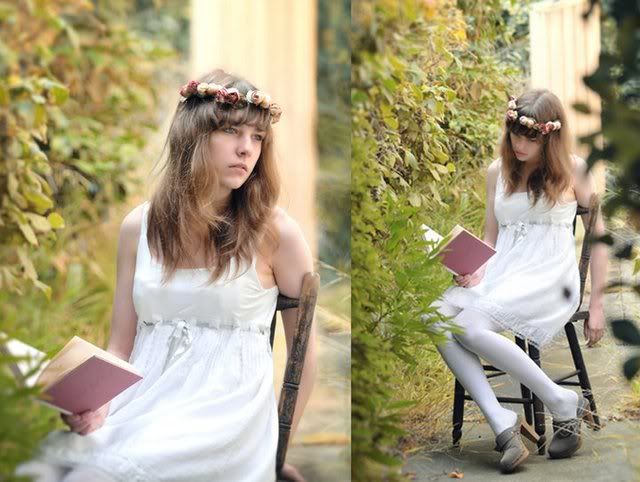 Even though i haven't mentioned this to her, but a big CONGRATS for everything. I've seen her hard work from the very start and she totally deserves what she has achieved this last 2 years or even more. The Hummingbird Road officially began in 2009 and since then good things have happened, including press and stockists. Fingers crossed that it'll be worldwide famous or something <3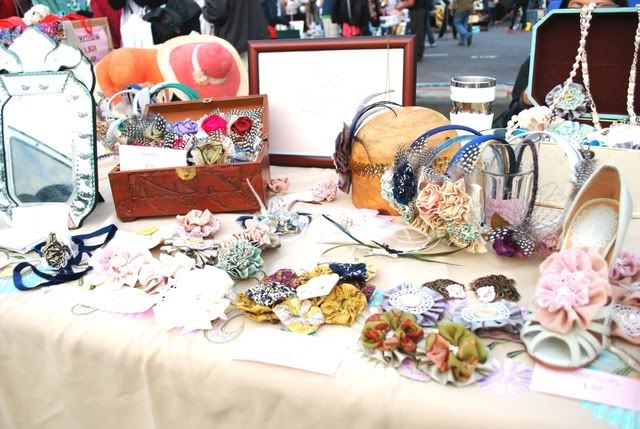 To those who have been reading my posts religiously, remember how i mentioned that the artsy blood runs in my family? Well this is the proof. I think we both
got it from our momma
. I really hope that one day, my mum, sister and me can open up a store together <3.
xoxo
ET