bonjour autumn!
In Australia, autumn should've started in march but it's only up until now that i feel like autumn's finally arrived. Half of my street's painted with a reddish-orangeish tinge and it's just so beautiful! but the other half is a strange greenish-pinkish...but it's just as beautiful!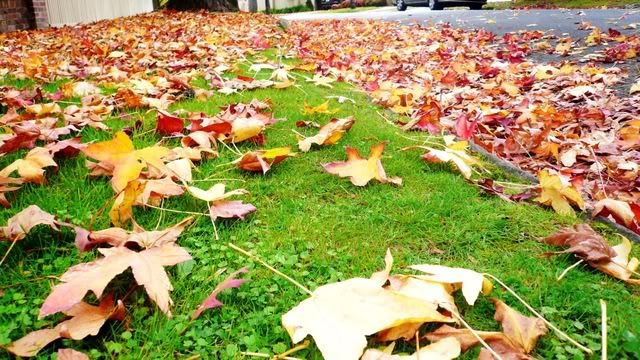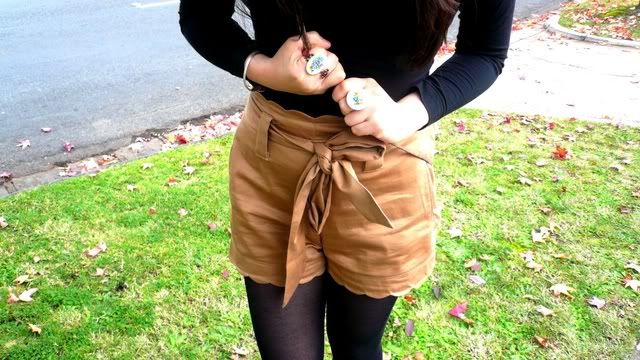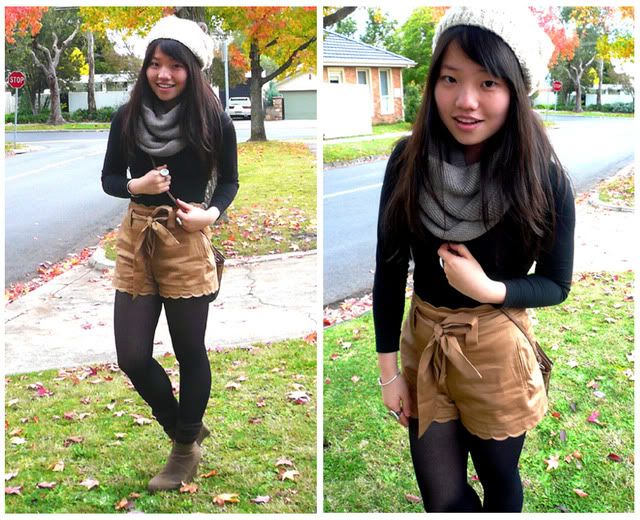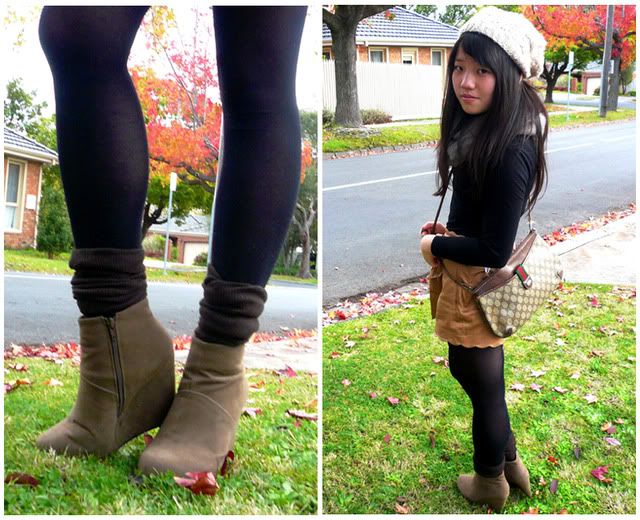 I am so so soooo in LOVE with scalloped hems! scalloped anything is just so pretty! I got these shorts recently from FOREVER NEW. One of my fave shops. and the best thing is that these only cost me $50! I've been looking for a pair of tan shorts, but they usually cost around $70++, so when i found these... it was
h.e.a.v.e.n
. And this Gucci bag was the first designer bag my mum owned. It's so old that the leather inside lining starts to become powder-like :S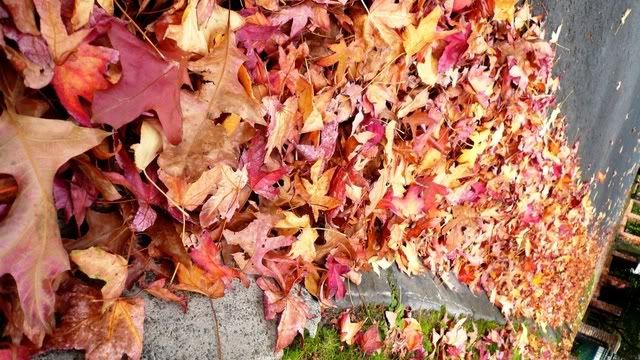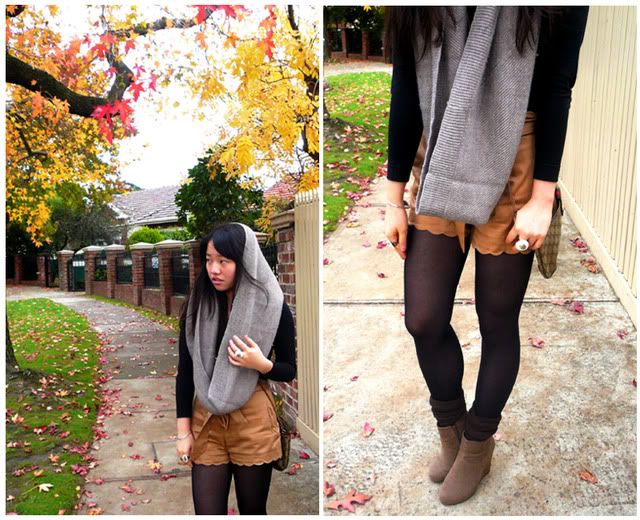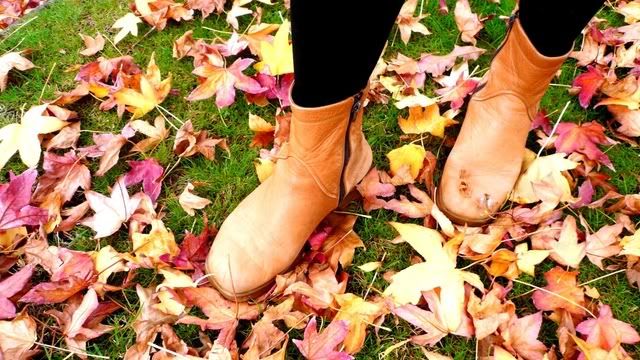 beanie: forever new, shorts: forever new, boots: rubi shoes, bag: gucci vintage
Exams are about to start -___- hopefully i still get time to do some posts. but this is about it for the time being

au revoir!