Though I'm currently enjoying my holiday (while trying to take a rest from assignments/other uni work for a sec), I still find it challenging to find time for my blog! :( There's a lot of catching up to do then...
Some exciting things to share:
1. another blog award/other blogs blogging about my blog :D. I know it's not big or anything, but i'm still happy since this means... PEOPLE READ MY BLOG! :D. for proof just
click here
2. I was so lucky to get tickets to see Bruno Mars at Festival Hall on the 16/4!!! I was pretty close to the stage, went with a bunch of friends and met some more inside the hall.... so i thought, this was the best night eveer!! Little did i know being so close (the closest i've been) to Bruno Mars could give me such hell-ish time. wanna know why??? i'm REALLY short, i didn't wear heels, people around me were like GIANTS pushing me around therefore... i couldn't breathe freely, my body temperature was rising temporarily and i got really tired trying to stop people from stealing my place! >:( But overall, i enjoyed the concert
3. May is my bday month and i'm turning 19 this year :O. So i'm planning a giveaway, but still haven't decided what i'll be giving away. so stay tuned!
4. I didn't pig out on easter chocolates!!! this is such an achievement for me since i usually just find reasons to pig out on chocolate, or any food in general. I didn't even buy any!!! just received some. So this year was a controlled chocolate consumption :) *pat on the back*
5. i had a haircut. i know it's not noticable, but i did cut my hair. it's not as long anymore, but still the same style. i'm quite afraid of changes. and since i'm already comfy with this look, i'm sticking to it :)
5. this is an outfit post :D. so here are the photooos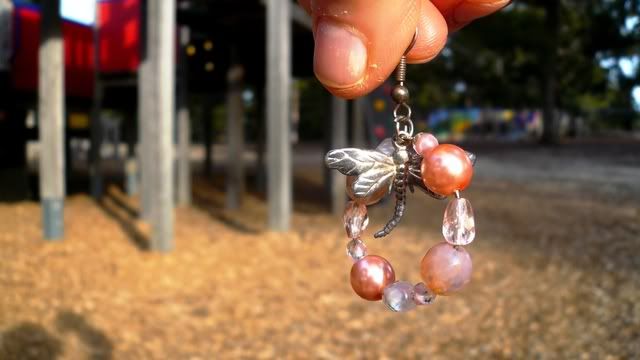 top: portmans, dress: glassons, bag: vintage, scarf: sportsgirl, clogs: country road, bangles: assorted, rings: diva, earrings: handmade.